Happy Lunar New Year! We're celebrating a new year again because this time is our New Year of the Rooster! So we're expecting everybody to be on time and they're very good in administration and are very friendly so you know I think we're going to have a great year. Like the previous month – January, we're collecting almost the best free of Premium WordPress themes, WordPress plugins, HTML or PDS templates, Stock Photos or Filters…
Visit NARGA.NET on the first day of every months, you'll get a bundle of FREE items as NARGA FREEBIES instead of looking for them via Google or another marketplace.
There are always new freebies ready for you to enjoy on Envato Market, CodeGrape, CreativeMarket… Website templates here on ThemeForest, WordPress plugins on CodeCanyon, graphic assets of all sorts, thousands of background music tracks and more.

All you have to do is create an account from one of the market places and you get access to all Envato Marketplaces. Make sure you're logged in with your Envato Account to get them for free. This offer is for registered members only.
They're available until midnight on the last day of this month, February, 28th 2017 (AEST). Grab them while you can!
Notes: By downloading these items, you agree to the terms of the Envato Regular License. Support and updates are not provided for free files.
Here are the files which you can get for free in February 2017.
Aresivel is an elegant and minimal WordPress theme created for travellers, blogger and photographers.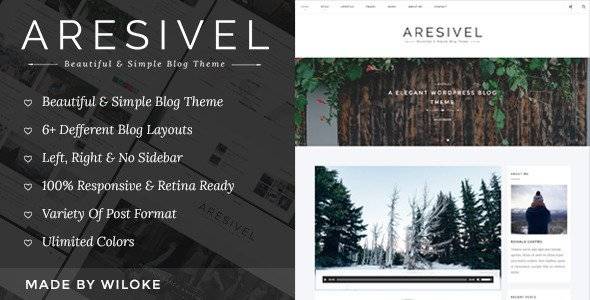 The theme meticulously designed, all space and details handled with care, which makes your post clean and help your fans focus on every word you write.
Special Offer!
Week 1
Three items below are expired available free until February 24, 2017 17:00!. Let's moving to Week 2 below.
Proposal Template: Proposal template for Adobe InDesign and Microsoft Word, it comes in two paper sizes US Letter and International A4

PROPOSAL Template

Key Features:

40 Custom Pages Document
3 Cover Design
A4 International And Us Letter Size
Microsoft Word Included
Powerpoint Slides Included
Annual Report Included
Letterhead & Invoice Included
Portfolio Booklet Included
Business Card Included
Brand Manual Included
Business Flyer Included
Layered Document
Character And Paragraph Styles
Gridbased Layout
Indesign CS4 – CC (.indd & .idml)
Masterpages
One click colour customize
Print Ready (CMYK & 300 dpi)
Only Free Fonts Used

Note : Images used in this template are not included.

Corporate Business Card V01: 3 PSD files, 3 color options,
3.5 x 2 in. by Designideaz

Corporate Business Cards

Fashion Font is a stylish Font. Available in Regular and Italic with all special characters. Image Preview design included in the mane file of help file

Fashion Font

It's useful for any Design project. card, e-card, Good for Logos & Headlines, Poster,Tag design, Newspaper & Magazine Ad Design and many more. True type and Open type font files
Week 2
Three items below are available free until 4:30pm AEDT February 28, 2017.
Canvas: Show any content in a fullscreen slide

Canvas: Show any content in a fullscreen slide

Canvas was designed to be a simple and straightforward WordPress flyout plugin that allows you to display some extra information in a dedicated, full screen area. It's responsive all the way down to tablets and smartphones, ready for retina screens, and is a great add-on to any theme. It's super easy to set up and use, but don't let the clean looks deceive you; the content you'll display is in no way limited to a predetermined layout.

Corporate Slogan Image Logo Reveal

Corporate Slogan Image Logo RevealCorporate Slogan Image Logo Reveal

A Clean and Elegant 3D animation to present your Logo & Deliver your slogan/tagline/Webadress. Ideal to introduce a topic for your video, your corporate identity & product review review channels .

Corporate Optimistic is a song designed to fit in any corporate environment. It's perfect to be used as a background music for business projects, marketing agencies, ad campaigns and to feature technology products all around the Internet.

Coporate Optimistic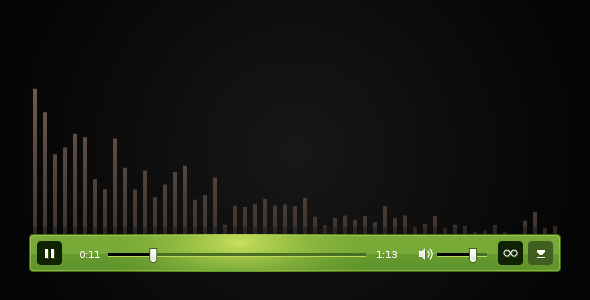 Corporate Ukulele – cheerful and positive ukulele track. Perfect for corporate and business presentations, advertisements, commercials, documentary, tutorials, news broadcasts, TV and radio shows.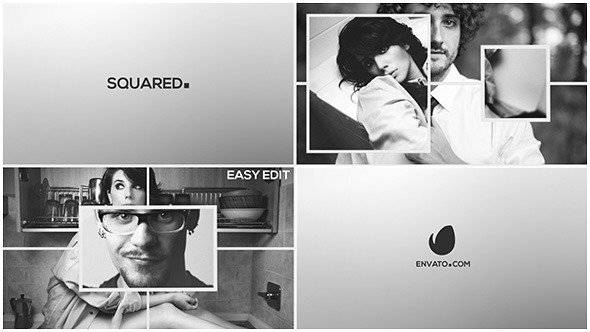 SQUARED is a Slideshow Template that works with both Photos and Videos. It's Sharp and Minimal Look makes it suitable for a variety of Projects.
The Pictures on the preview have been converted to Black&White for aesthetic reasons, but you are free to use any Colorful Footage you want. Just Drag and Drop your Images or Videos and Render.
The Template includes a Video Tutorial that explains how to use the Modular Structure of the Project to create as many Slides as you need.
Watch Full HD version on: Vimeo
6 Photorealistic high quality mock-ups of a softcover catalog / book (landscape)
Features
– High Resolution 4000×3000px
– Changeable Cover, Side, Pages via Smart Objects
– Changeable Background Color
– Changeable Background Texture
– Separated Shadows – Moveable Objects – Easy to use: Organized and named layers
– 6 Photoshop Files
– Help File
Image Size (width x height): A4 Landscape, 29,7×21 cm, 300dpi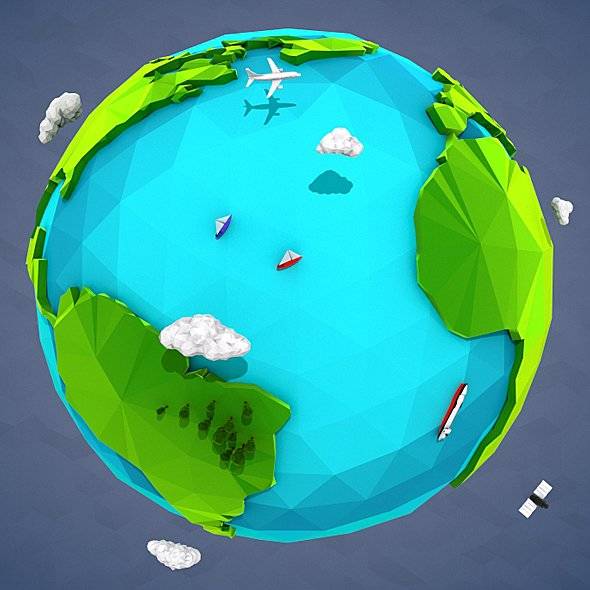 Low poly earth, modeled on 3dsmax 2014. Two configurations of different render Vray/Corona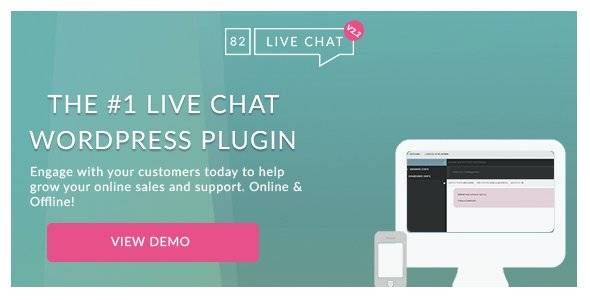 Features
Cross Browser and Responsive
Tested up to WP 4.7
Fully Customisable
Sound and Title Alert for new messages
Live automated chat plugin
Unlimited Chat Technicians
Simple and Elegant Design
Offline Messaging Feature
Multiple chat management
Archive Chat Sessions
Search through Archive Chat sessions
Admin and User able to Print Sessions
Unique Logins for Each Technician
Customise front end position
New for Version 2.0
User chat consistent when moving through pages
Browser Push Notifications
Reporting
Assigning Users
Mobile and Browser Friendly
WPMU – WordPress Multisite Enabled
Tested with PHP version 5.5 up to PHP version 7
New for Version 2.2
MAILCHIMP – Auto assign livechat users to your mailchimp list
Auto prompt chat to open after a set amount of time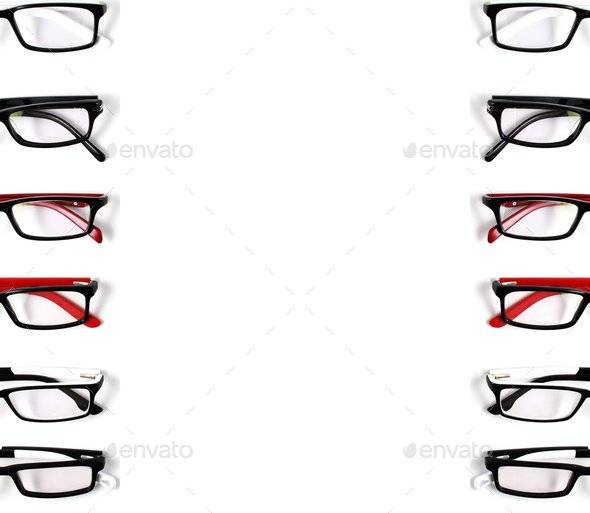 Corporate Invoice Pack for multipurpose Business use.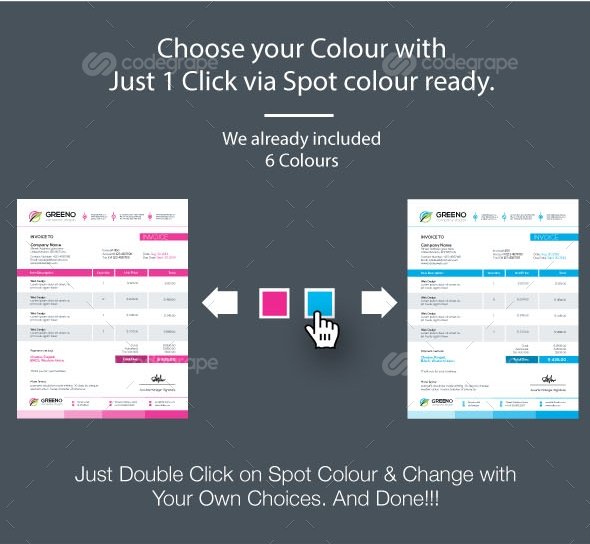 Features:
8.5×11″ print dimension, with Bleed + Trim Mark,
Layered EPS, AI, PSD, PDF, ID, Word, Excel, 300 DPI, Fully Vector, CMYK, Print ready, Text editable, 6 Color variation, Layered by name
Total 168 Files
4 Style Design
Advance Excel Invoice  24 files
Page size Us Letter (USA,  Canada)
(ISO international , UK, Europem Australia, New Zealand)
Adobe Illustrator (Cs5 or higher) 24 files
Adobe  Photoshope (Cs 5 or higher) 24 files
Adobe  Indesign (CC or Higher) 24 files
Microsoft Word (docx) 24 files
Adobe PDF 24 files
Automatic Calculation on excel files
EPS, AI (Editable) 24 files
All graphics used in vector shapes and smart objects
very easy to edit and easy instruction dovument.
Free fonts links included inside in help file.