Hello October!! How would you prefer to be spending the first day of the month? Do you preparing for this Halloween ? at the end of this month? Monday, October 31. Don't forget to explore our collection of free files as FREE file of the month. This event from Envato & CodeGrape in the form of images, scripts, projects files to know the beauty of October month.
All you have to do is create an account from one of the market places and you get access to all Envato Marketplaces. Make sure you're logged in with your Envato Account to get them for free. This offer is for registered members only.
They're available until midnight on the last day of this month, October, 31 2016 (AEST). Grab them while you can!
Notes: By downloading these items, you agree to the terms of the Envato Regular License. Support and updates are not provided for free files.
Here are the files which you can get for free in October 2016.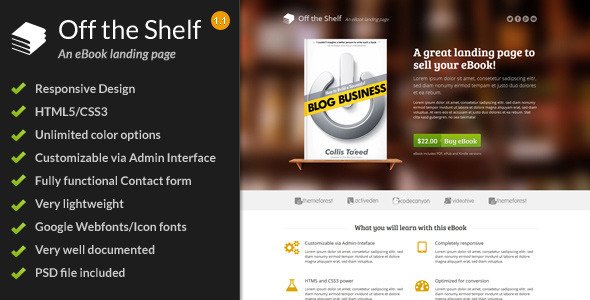 Off the Shelf – a responsive landing page for eBook marketing
Off the Shelf has been designed for e-book authors and marketers alike and combines everything you need to quickly get your product noticed!

Off the Shelf has the following features:
Fully Responsive, looks great on your mobile or tablet!
Built on HTML5 and CSS3 and based on the popular Foundation Framework: Be assured your site will work everywhere and look great in the process.
10 gradients, 8 solid colors, 15 background images, 10 textures, you will love one, if not all of those.
Configuration interface based on the popular Bootstrap by Twitter framework
Fully modularized: adding, removing and editing of sections made easy
Font Awesome Icon Font, hundreds of icons in every possible color.
Google Webfonts, uses Google Webfonts for beautiful typography
Very Lightweight, loads in seconds, not bloated!
CSS Sprites for reduced loading times
Fully functional Contact Form, comes with a built-in slide-out, AJAX-powered contact form
Optimized for SEO
Fully layered PSD, get all the design elements for free.
Content template for additional information included, like "About us" or "Press" pages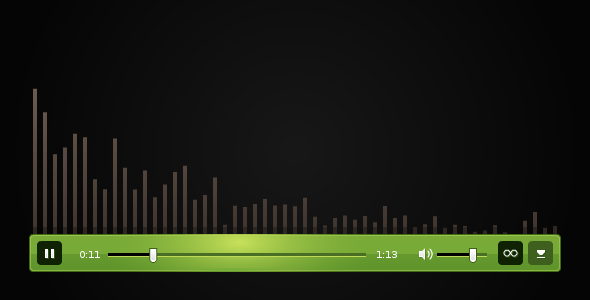 The House is a positive and modern track with energetic and happy feeling. Perfectly suited for commercial videos, product promo, tv and advertising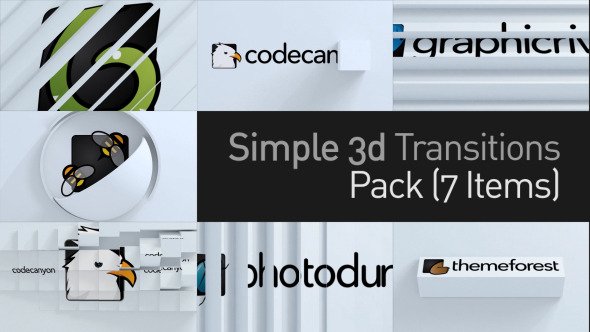 3D Simple Transitions Pack
The simple and elegance project for stylish begining,
logo opener, light intro or for transitions
Main Features
1080p(1920×1080) resolution
After Effects CS6, CC or higher
no plugins
30 fps
Very Easy to customize
7 sec default duration
2 placeholders for image or text or video
prerender with 3dsMax
Very easy to use, well organized and optimized project. Just drop your images or video and text, set your colors or volume of elements and push Render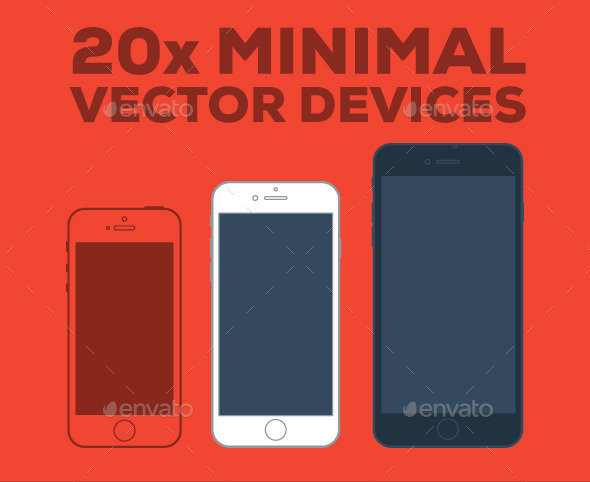 20 Minimal Vector Devices
20 vector line illustrations of modern smartphones, tablets, laptops and computer monitors.

Illustrated in a simplistic minimal style with outlines and isolated solid areas for the device body and screens areas
(see screenshots for examples).
Models
10x Smartphones, iPhone 5, iPhone 6, iPhone 6 plus, Z-10, Lumia, Nexus 4, Nexus 5, Galaxy S4, Galaxy S5, One and Xpeira
6x Tablets, iPad Air, iPad mini, Fire, Nexus 7, Nexus 10, Galaxy Tab
4x Laptops Air 11, 13" and Pro 13, 15"
2x Monitors 21 and 27"
Main Features
Easy to use
Simple to edit
Scalable to any size
Change body and screen colours quickly
Great for making your own responsive compositions
Files included
Adobe illustrator 8 eps, CS4 ai and CS4 eps
Dark and Light line versions
All Screenshot example illustrations included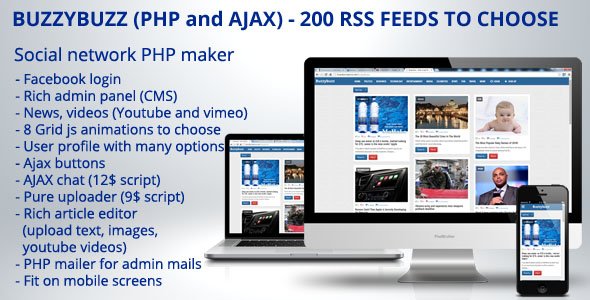 Buzzybuzz is social network script that is based on some of the most popular social networks today. It has some features of Pinterest, litle bit of Facebook, chat is similar to Badoo chat and in combination with beautiful grid animation and connectivity with other social networks makes oportunity to create viral social network.
It provides a beautiful Admin panel for easy creating and managing website. Admin has a plenty of oportunities. He can choose between 8 grid animations, 20 colors of a website, 300 font combinations, number of grid columns.
Also interaction between users and admin is at highest level. Admin can send beautiful HTML mails to users directly from admin panel beacause Buzzybuzz provides CKE editor + PHP mailer for sending mails.
Latest Bootstrap 3 tehnology is used for style and JS grid animation for grid news animation.
Admin creates news, categories, writes SEO parameters (URLS, title tags, and so on…) manage users, aprove their news.
Instalation of script is easy, you just have to follow documentation, and I will provide support for any issues and inconvinience.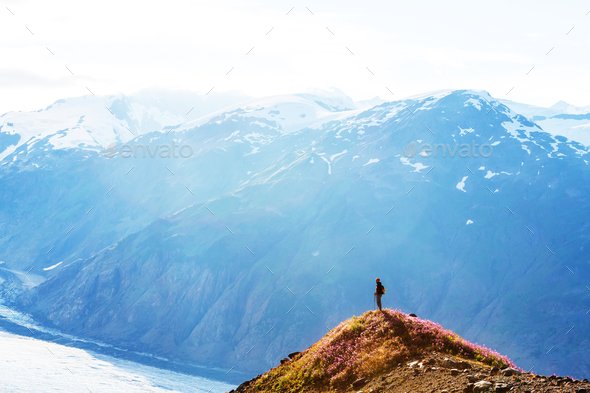 Salmon glacier in Stewart, Canada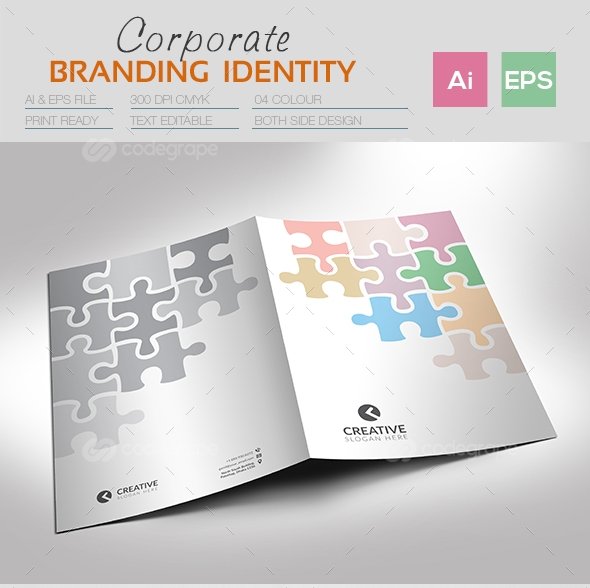 Features:
Easy Customizable and Editable
Business card 3.75″x2.25″ in with bleed
Letterhead 8.5″x11″ (A4 Size) in with bleed
Presentation Folder
Envelope
Invoice
ID Card
Shopping Bag
CMYK Color
Design in 300 DPI Resolution
Print Ready Format
Ai files
EPS files
Help File