Happy new year! Have you're doing well and refresh after the holiday?
But don't forget to grab 8 Premium FREE file of the month which we're always listing them at the beginning of each month.
All you have to do is create an account from one of the market places and you get access to all Envato Marketplaces. Make sure you're logged in with your Envato Account to get them for free. This offer is for registered members only.
They're available until midnight on the last day of this mont, 31st January, 2016 (AEST). Grab them while you can!

Buna is a modern and unique portfolio template designed for professionals and freelancers who's looking for a theme which can be used for a Agency, Creative, and Personal Portfolio or Photography websites and much more.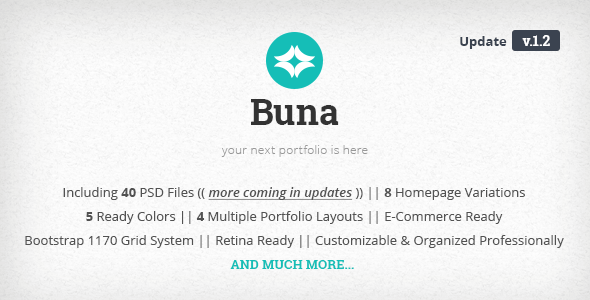 It's easy to customize this template for your purpose. Buna template has everything you need to start your next unique Portfolio website! PSD files are fully layered and simply customizable, all elements are in Groups and can easily identify by the group name as well.
All elements are vector shapes and fully editable.
All layers are organized in groups.
Used fonts:Geared slab, Notica Text, 20-db, Chunkfive, Bebas,Bebas neue, Bitter, Lobster 1.3, Courgette, Bender, Open sans, Bree serif, Lobster Two, Gabriola, Josefin slab, Georgia.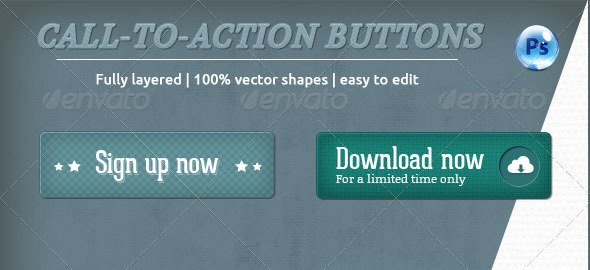 You get:
1 PSD files with the different buttons
1 .asl file with all styles
1 Helpfile (pdf).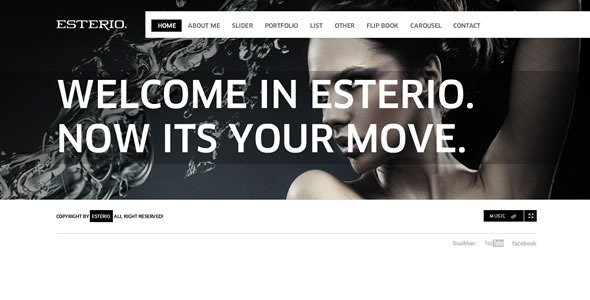 Choose template start page
Change all colors in xml files.
Create 2 levels of menu in the XML: menu item, menu sub-item
Hide selected menu elements (attributes visible=false in menuPrimary.xml)
Deep linking – use possibility of redirecting to the any subpage (swfAdress.js)
Add logo and logo redirect
Add redirect for menu position
Full screen on/off (button and right key mouse)
Place background for every menu element individually (you can place background default) in xml file
Add unlimited modules
Add unlimited mp3 in xml file
Add new modules
Load SWF file
Add purchased modules from Activeden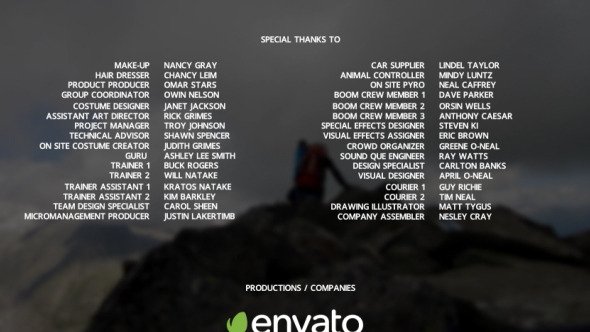 This is a versatile template that gives you a variety of ways to create your film credits. These are slot based, meaning credits are controlled by slots, which gives you more control over rearranging, shortening, or lengthening your credits. You can also control the speed of your credit rolls, colors of the flare, reflection, media, and background. These credits consist of an alpha background, which means you can drag and drop these on just about anything and the effects will still apply.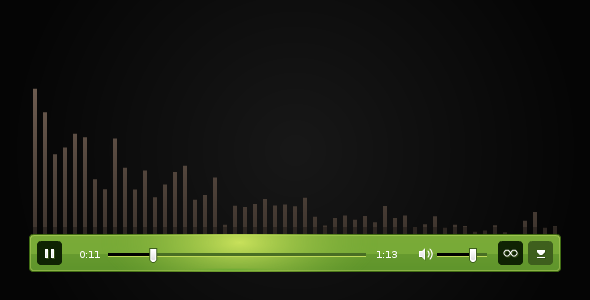 Simple intelligent electronic track. Perfect for any IT, Tech, Innovation project, also good for "voice over music".
Also contain looped audio (not included in preview) Files:
Technology (wav; mp3): 2:31
Technology loop1 (wav; mp3): 0:14
Technology loop2 (wav; mp3): 0:22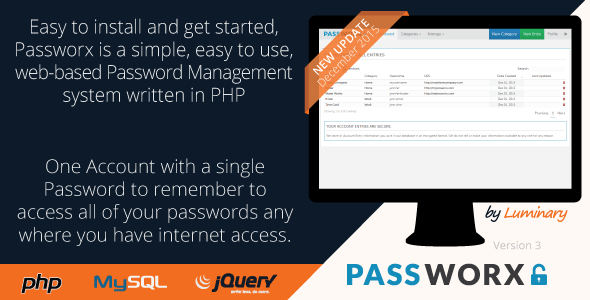 Easy to get started and use, Passworx is a simple, easy to use, web-based Password Management application written in PHP/MySQLi & jQuery. These days you need to remember way to many passwords. Passworx offers a web based system with one account/password to remember to access all of your Accounts/Passwords.
You can add all of your passwords into a single user account, which is locked with a master password. So you only have to remember a single password to unlock the all of your password entries.
Passworx is designed to assist in creating a password management website where unlimited users can join and store their passwords.

The phases of the moon throughout the lunar month.
InQ is fully responsive admin template Built on Bootstrap 3 with flat design concept it contains the tools you need to make your next web app project a success.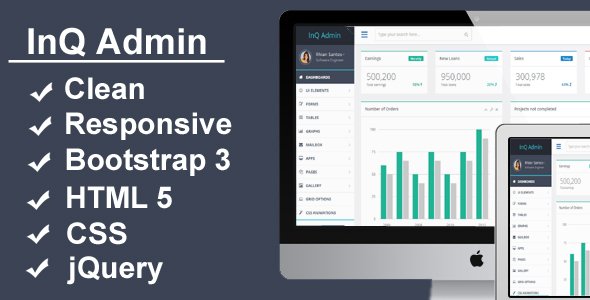 It can be used for all type of application backend, CMS or CRM and is not limited for E-commerce backend.
InQ comes with a huge collection of reusable UI components and with countless handpicked, optimized and latest jQuery plugins.