Have you ever hear the FamFamFam icons pack? If you love it then you will love Pinvoke's Fugue Icons –  pixel icons in case you didn't have enough from FamFamFam.

Pinvoke Fugue icon set was released by Yusuke Kamiyamane on October 12, 2008 under a Creative Commons Attribution 3.0 Unported License. If you are looking for pixel icons of any kind that you could use on your next big thing, then have a look at the Fugue Icons.
The current version is 2.2.2 (July 27, 2009) consists of  2,225 icons in PNG format. Alright, if you need tiny icons for your application and you can't find them in this set, well, something's wrong. Here's a preview.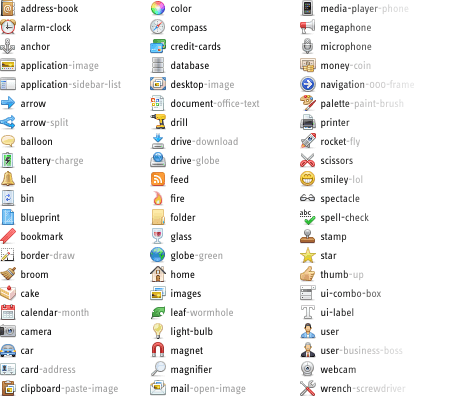 If you don't want to give some credit back to the author or  remove the attribution then you have to pay a small fee of $49, which i think is really small for a set like that.