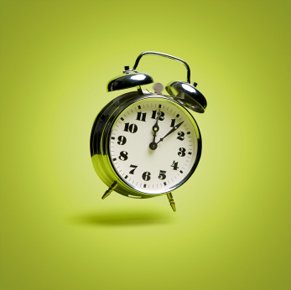 I often have wondered and have tried to test a bit when the best time to post a blog article was to increase your likelihood of getting into the social bookmarking sites and hitting a tipping point. Our readership is all over the world, but the most readers are on the east and west coast of the United States.
Of course, this also depends on the timezone in which the majority of your readers are from; you want to try and publish a post in the morning of when your readers in the most earliest timezone wake up.
Researching the best time and day for posting to your blog comes with a lot of things to consider. I have read some reference articles on this issue and synthesis as follows.
I think from 8am PST to 11am PST is the best time to post. It is at a daily posting low for English language sites, so it will not get as much competition, but it also overlaps with the morning of both east and west coasters who I suspect are in the habit of reading their blog entries in the morning.
This is an important reason for those who publish on a daily basis rather than a weekly. Different hours of the day have differing levels of popularity.
There are two levels of "traffic" to consider when examining best times and days: 1) blog reading traffic and 2) comments. They could be the same or they could be different.
Find hot days which days of the week your traffic levels will be the highest helps you target the release of your most "powerful or poignant" content.
For some, publishing every day is important, for others, many times in a day. If you have that much to say, then say it. Take care not to burn your readers out with feed fatigue, publishing too much information in a short time. If you only need to publish one or two posts a week, then do so. Just keep publishing fairly consistent and don't publish just to publish. Publish when you have something of value to share.
You need publish every day at the same or similar time, that way will train your reader comeback to your website.
Find the days which days of the week gets the most comments then you need to train your readers to comment, especially on regularly scheduled blog posts that encourage comments, then that is the time you will get the most blog interaction, irrespective of traffic.
For time-sensitive posts, such as one that is news-breaking, I would post it immediately for obvious reasons.
So, I'm curious to know, when do you publish your posts? I'm guessing that most people just hit the Publish button whenever they are done a post, but with the way I outlined above, it only takes an extra few seconds to achieve maximal results.