We all know that backgrounds play a crucial role in a design. A lot goes in designing the backgrounds with different textures and patterns, choosing the right colors and a lot other factors. Not only the backgrounds but buttons, logos, scroll bars, texts, and a lot is important when it comes in designing and it does involve a lot of creativity and time to zero in the final one. While you could start every project by doing the same things again and again, the smart designers and developers know the importance of a well-developed workflow. One of the things that can accelerate and enhance your workflow are online generators.
I have listed all online free background pattern generators that can save you some time while providing great results.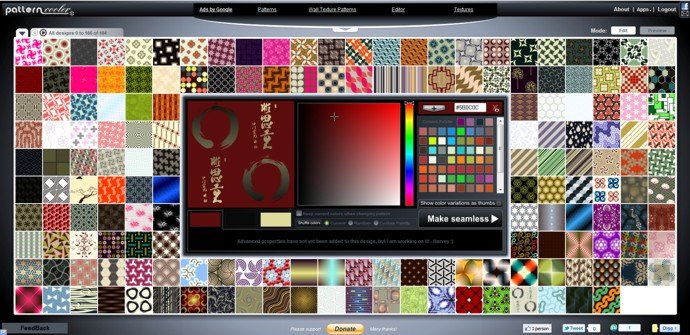 Pattern Cooler is an online pattern library that is packed with pretty patterns which lets you create seamless background patterns online and then download them for personal use on the website.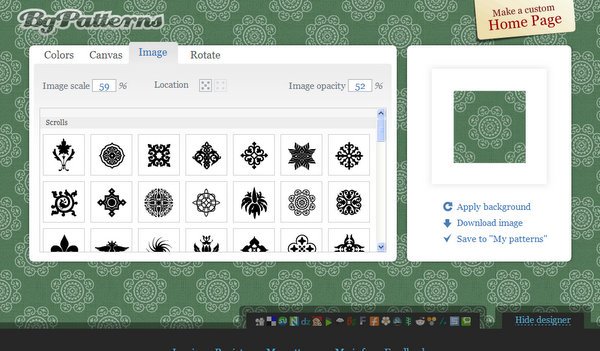 BgPatterns is a tiny web app for making background patterns in a few clicks. It was created mostly for fun and experimentation by Sergii Iavorskyi.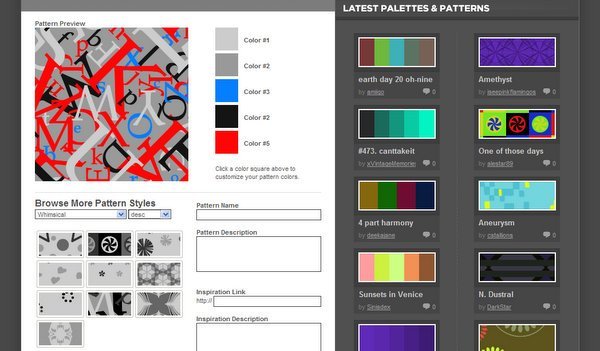 COLOURlovers is a social network service and blog where people from around the world create and share colors, palettes and patterns, discuss the latest trends and explore colorful articles for both personal and professional creative projects.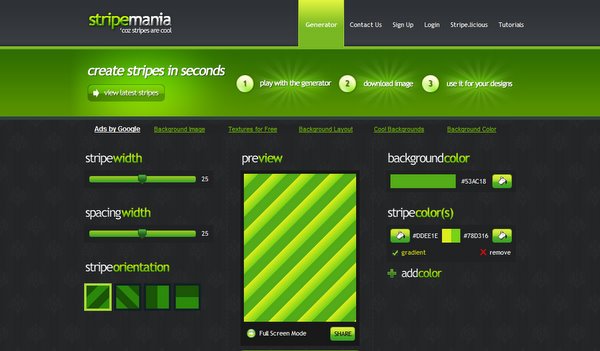 Stripemania is a simple and free web tool to create seamless diagonal stripes for your designs. You are able to choose the size of the stripes and the spacing between those. You can even add color gradient effect for all of your stripes.
5. Striped Backgrounds

StripedBGs is a simple online tool which allows you to make your own custom striped backgrounds with 5 colors by just simply filling in the RGB color codes below each stripe.
6. Pixelknete Backgrounds Dotted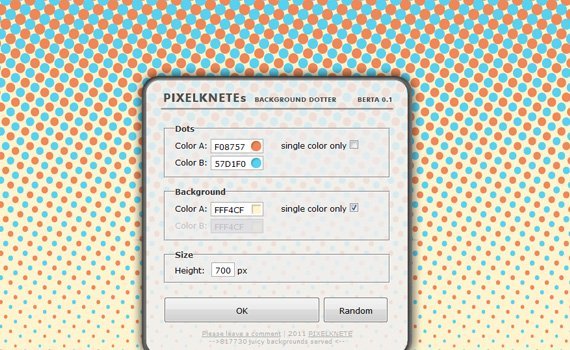 Dotter allows you to easily create stylish dotted background with either one or two colors.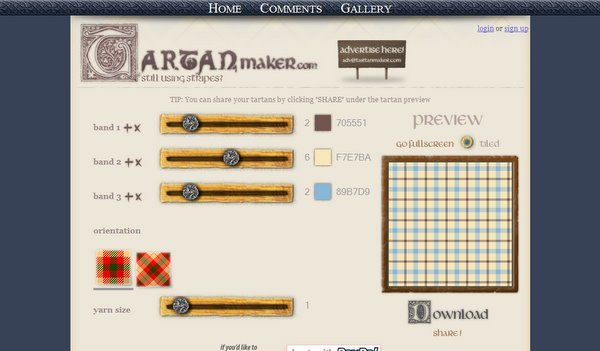 Tartan Maker is a new trendsetting application for cool designers created by Alex 'Pit' La Rosa & Fabio Fidanza. You can easily create tartans with up to 10 bands and then export them as PNGs.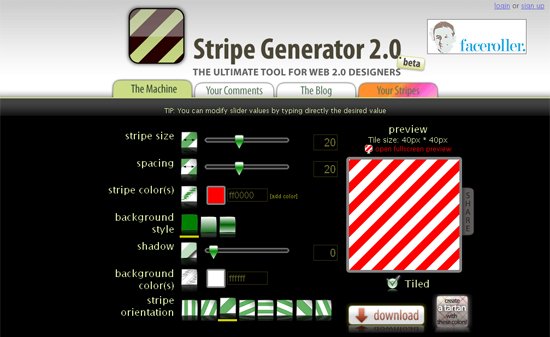 Stripe Generator is a tool for "Web 2.0″ designers that creates seamless stripe patterns and textures of any two colors, harnessing the power of AJAX.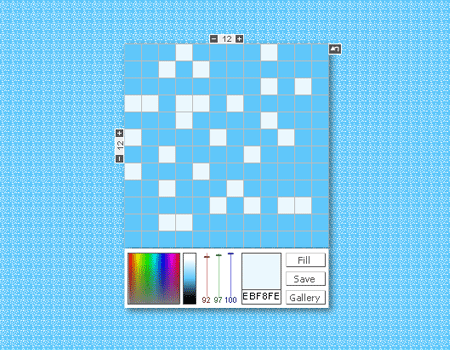 Background Maker for web, website background generator and pixel art tool. Draw pixels and watch it tile live in the background as a pattern. Create a tiled background and download the image to use it on your blog, website or whatever
Stripemania.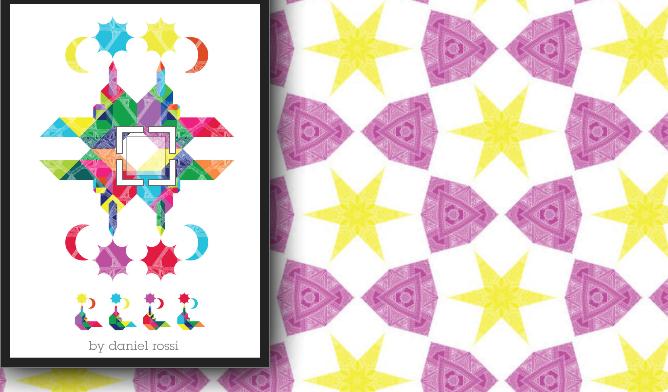 Repper is a pattern creator that turns your images into eye-catching designs. It is easy, fun and available for Windows, Mac & Linux with small fee but you can try to make your own free online by use their tools.
Know Some More?
You know the drill; share them with everyone by adding them in the comments.