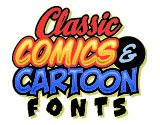 The fonts used in the comics and animation is completely different with other document types. There are many types of text in any given comic or manga, such as Normal conversational text (this is your primary text), Thoughts, Scene Queues, Background Descriptions (no text bubble or rectangular blocks typically), Soft Voice/Aside, Yelling are just some of the examples.
Fonts get a lot of their meaning and context from their use in other contexts. That's why we need unique fonts which can show characters' emotions, sounds, actions … for each of these situations.. Do you know? The standard font used in English translated manga today is based on the lettering styles used in both newspaper comic strips and superhero comics.

There are some advises when choose a font for your manga/comic:
Avoid Comic Sans at all costs (die-hard manga fans hate it above all else).
Avoid the Chinese/Japanese/Korean/Arabian take-out fonts too, while you're at it, unless you're typesetting a sign for a local restaurant, local name or something.
Many manga/comic fonts are all caps, but if they're not, remember to do so when needed. Use an all-caps font for your main text, a handwritten font for small text, and a variety of different fonts for sound effects.
Choosing your fonts is a personal choice, be consistent in your choice of fonts, nothing is more distracting than the font used for someone's speech changing constantly.
Just about all dialogue and thought text should be center aligned. Positioning is quite important to make your text flow with the action in your scene. A good sense for centering is a must too.
Try not to let a word break or split up by a hyphen. If you have to, you can make the text smaller.
Typesetting is art but, it isn't really that hard. Every manga has different line weight, thickness, funkiness, shading. So tailor the font you use to match best the manga you're working on. I'd even recommend considering purchasing Starkings' BOOK on typesetting: Comic Book Lettering The Comicraft Way. It helps me a lot when I practice in manga/comic typesetting.
We have now discovered 18 unique and refreshing cartoon and comic fonts for you to give your artwork and design that extra. There are tons of free, high-quality comic book fonts that you can use to spice up your projects. Here are a few for sneak preview and the full list is right after the jump.
I've found a dropbox link containing 300+ fonts for typesetting. This is very useful. Check it out!
☆: Recommend to use.
For normal text, it's best to use: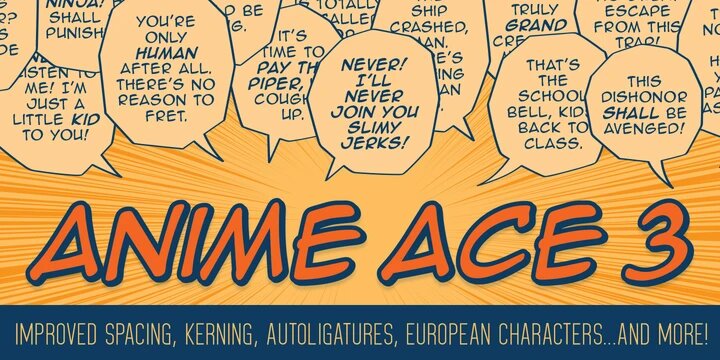 Anime Ace is a fancy, comic font designed by Blambot. It's free for indie comics or Non-Profit use. It is part of Blambot's Dialogue Collection and designed for use as the main fonts for your character's speech balloons!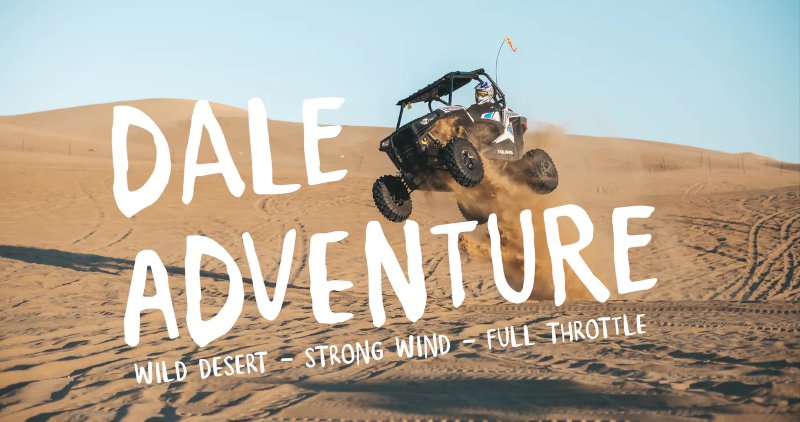 Like its name, Dale Adventure brings a lot of energy to explore the wild. unwalked path, untouch jungle, you name it. Dale Adventure is more than ready to go there. All caps with variations between upper and lowercase, will make your writing looks even more natural. not mentioning when two same letters stand next to each other…the magic happen. Go explore…enjoy your quest.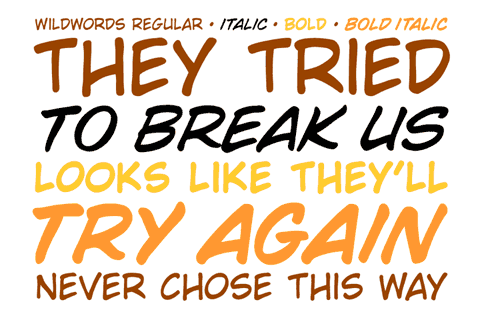 WildWords was published by Comicraft, it was created for Jim Lee's Wildstorm books. WildWords contains 3 styles and family package options. It's cost $139.00 but you can searching for a cloned font that named as CC WildWords instead.
For shouts, SFX or bold text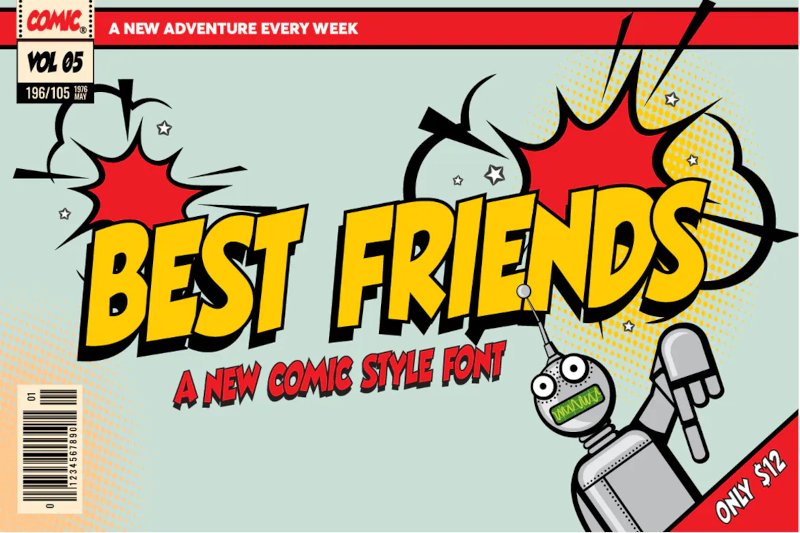 Best friends is a fabulous new comic book style font that packs a huge KAPOW! Perfect for adding a little sass to your designs and full of character! It's a great choice for any comic book or poster design with a futuristic theme. Use it for anything and everything your imagination can think of!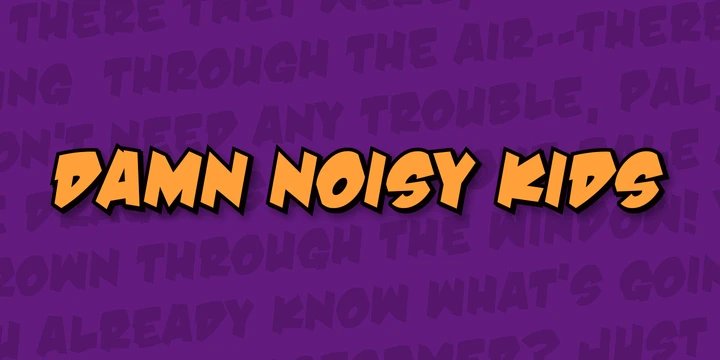 Yes, it's another awesome font that created by Balmbot. It's free for indie comics or Non-Profit use too.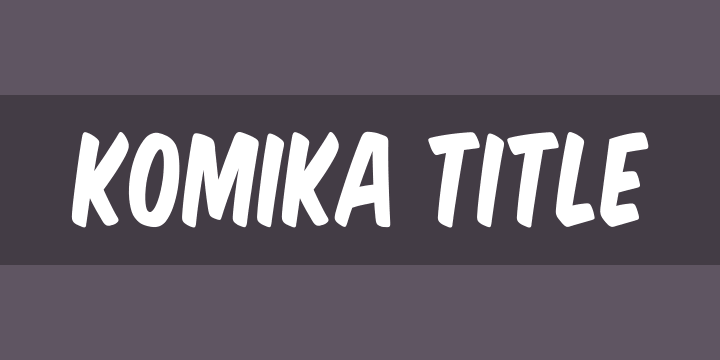 Komika Text, which is based on WBX's Sunday Komix letters. Then there are the titles and the cover type, of course. Those are accommodated with Komika Display and Komika Title, based respectively on WBX's Komixation and Supermarket Sale letters. This font family comes with 50 fonts total and can be used in commercial and personal projects with no restrictions.
Acme Secret Agent


Ashcan


Bottle Rocket

Chronicles of a Hero




Kid Kosmic


Shonen Punk v2


Zud Juice

Notes: The fonts list above is Manga and comic dialog fonts, not "Manga and comic dialog style fonts".