Black Friday & Cyber Monday 2014 back again, so we wanted to give you a heads up about our upcoming best offers of 2014! Go ahead and bookmark this page, as we'll be filling it out in short order as soon as Black Friday deals start going live.
Are you looking WordPress themes, plugins, hosting, development related products and more, this weekend is filled with the best offer throughout the year. We have put up a list of Best Black Friday & Cyber Monday Deals for Blogger & Webmaster and we make sure we update it regularly for the next three days.
All the discounts mentioned below are valid only for few days, so don't miss this opportunity.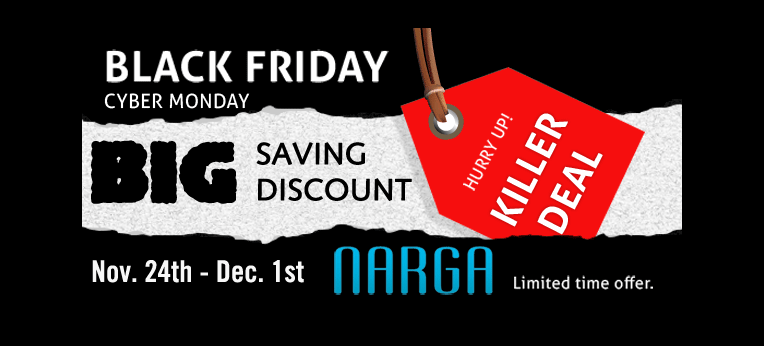 WordPress Themes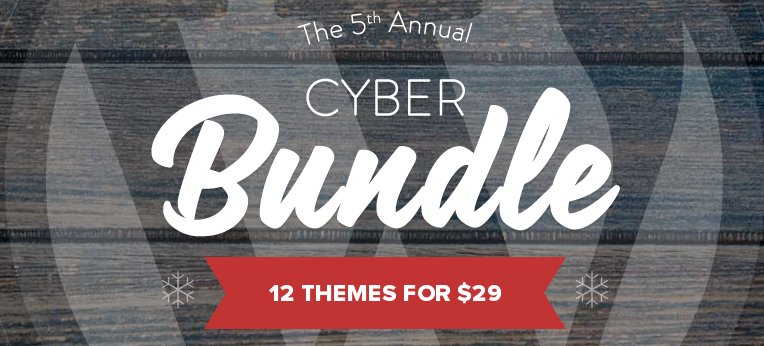 It's that time of the year and we're celebrating this Holiday season with our best bundle yet! For 7 DAYS ONLY you can buy $588 worth of our most popular items for just $29!
Themes perfect for Real Estate, Blogging, Retail, Mobile & More!
Go to MoJo MarketPlace and get this offer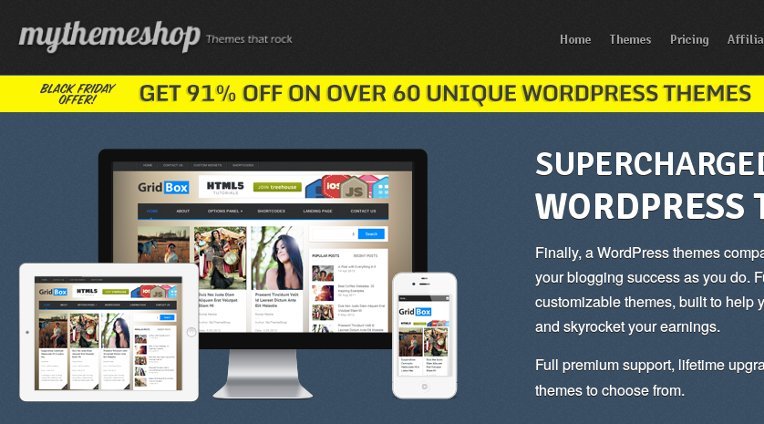 Till the evening of Cyber Monday, you can buy any theme or plugin from MyThemesShop for just $9. This is a very limited time discount and you have only 5 days till we permanently take this offer off our site.
Use coupon code CyberMonday9USD to get any theme for only $49 $9.
Use coupon code BlackFriday9USD to get any plugin for only $29

$9

.
Offer valid until Cyber Monday 2014.
If you can't make a decision about which theme or plugin to choose, here is a list of our seven best selling themes and one super-useful plugin.
Go to MyThemesShop and get this offer with code: CyberMonday9USD or BlackFriday9USD

TeslaThemes offer with a massive discount for a limited time. From 27th November, 2014 to 2nd December, 2014 you get 50% discount on all WordPress themes and subscription plans from TeslaThemes. Use the coupon code WEEKENDSALE14
Go to TeslaThemes to get 50% OFF on all WordPress Themes and Subscription Plans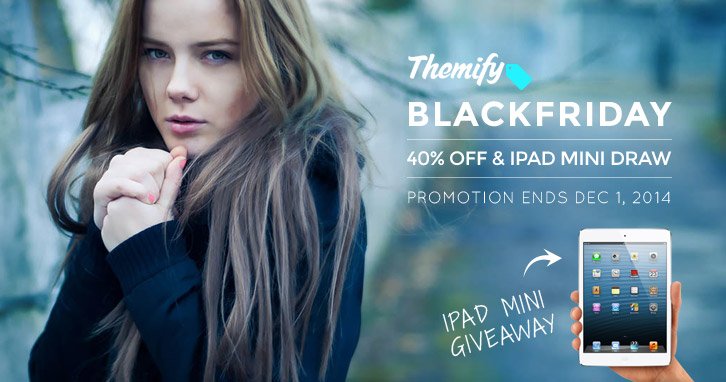 From Themify comes an amazing Black Friday and Cyber Monday super sale. Themify offering 40% off for all purchases. It includes Club memberships, plugins, Builder Addons, and WordPress themes. Start 27 November and ends December 1st 2014. Use the coupon code to redeem the 40% discount: BLACKFRIDAY
Goto Themify to get 40% off for all purchases & iPad Mini Giveaway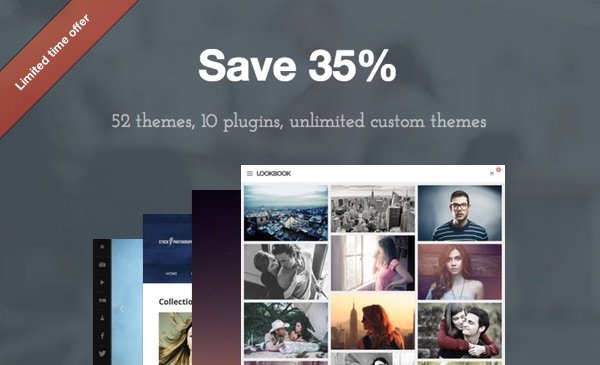 To celebrate the holiday season and their 7th year in business, they've created a killer discount for you. You can save 35% on all products and plans at Graph Paper Press and Theme.Works including:
1 premium WordPress theme – $79 Now $51.35 – Save $27.65!
52 premium WordPress themes – $149 Now $96.85 – Save $52.15!
10 premium extensions for Sell Media – $99 Now $64.35 – Save $34.65!
52 themes, 10 extensions & live chat – $399 Now $259.35 – Save $139.65!
Save 35% your own custom WordPress theme at Theme.Works!
Use the following discount code during checkout: BFCM2014
Offer expires Dec. 2, 2014 at midnight.
Go to GraphPaperPress to redem code BFCM2014


Is that time of the year once again and if you are out shopping for a premium WordPress theme at a lower price you've in the right place because this Black Friday you'll get no less than 50% off everything they have in store, even the Club Membership (that will give you access to all our themes for 1 year). We think this is a deal that you should not miss so you have a full weekend to take advantage of this. Tic tac, tic tac!
In order to benefit from the discount, just enter this code at checkout: BLACKFRIDAY
ThemeFuse 50% off everything
ThemeFurnace offering 50% off all plans

ThemeFurnace offering 50% off all plans

themefurnace wish Thanksgiving with a huge discount. What about the 50% off all plans? The deal is valid through: Nov. 27th – Dec. 2nd. Use the coupon code: THANKSGIVING.

Theme Club: $49 $24.50
Developer Club: $99 $49.50
Lifetime Club: $199 $99.50
Go to ThemeFurnace to get 50% off all plans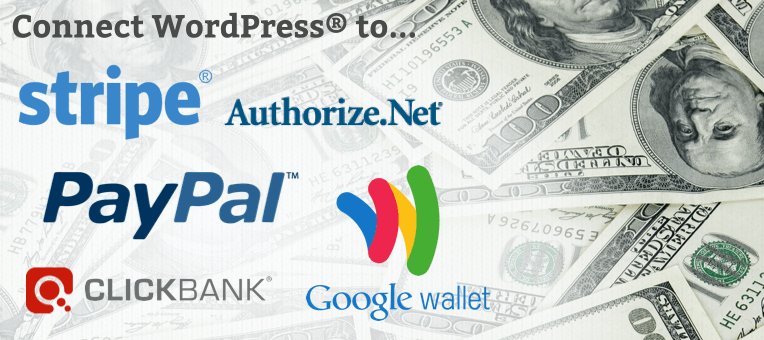 s2Member is a popular choice to create a WordPress membership site. They are offering 40% off on all their plans. If you need to build a powerful membership site with WordPress, then grab this till now.
Use the coupon code: CYBER40-A:3691 to get this deal.
This deal is valid till December 15, 2014.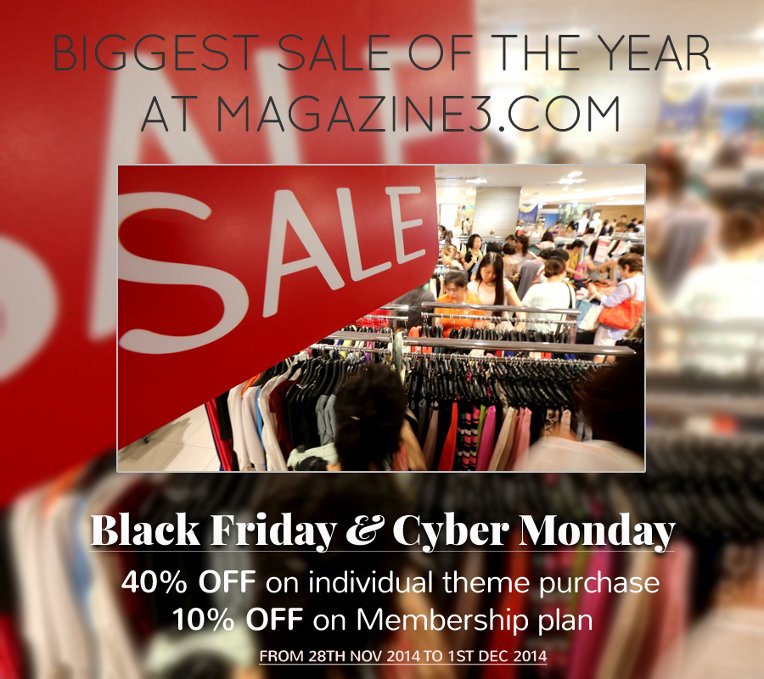 This day has become a huge phenomenon and it is just around the corner. Black Friday will begin on Friday (Of-course!), 28th November 2014, Magazine3 will be offering 40% discount the individual theme purchase and for the first time, Magazine3 are offering 10% discount on Membership plan.
40% discount on all themes except Membership.
Coupon Code: BIGDISCOUNT2014
NOTE: Membership plan is not included in the 40% discount category.
10% discount code on Membership plan
Coupon Code: MEMBERSHIP10OFF
This discount celebration sale timings are:
Starts: 28th November 2014
Ends: 1st December 2014
Go to Magazine3 and get this offer with code: BIGDISCOUNT2014
This Week on InkyDeals: HUGE 50% Black Friday Coupon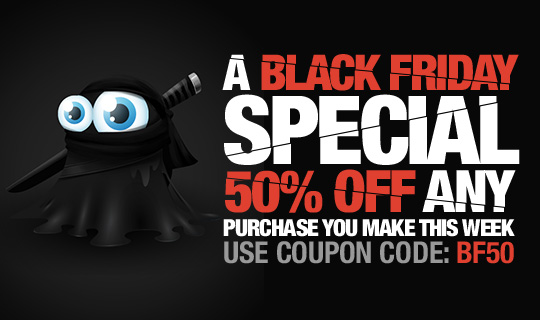 InkyDeals is the place where creative professionals can get quality design products at unbeatable prices.
They prepared for you an entire week with massive discounts, super premium resources and some out of this world promos!
Only this week you get a humongous 50% discount on any purchase you make on InkyDeals! Yes, you read that right – all the deals available on InkyDeals.com at half the price!
Use the coupon code BF50 at checkout.
So what are you waiting for? Let the Black Friday Craze begin!
Note: This coupon can be used up to 3 times and is available only for a couple of days, until November 29th!
Best Sellers on Inky:
Inky's Colossal Birthday Bundle: $31,088 worth of Premium Royalty-Free Resources – Only $99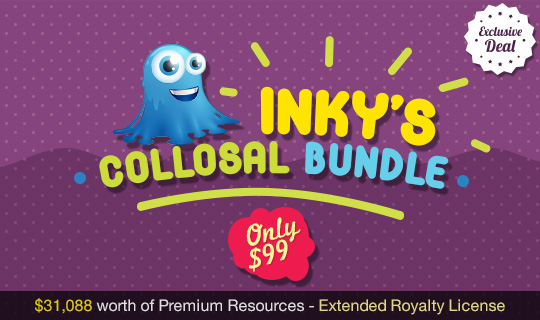 Get Thousands of Super Premium Resources worth $11,227 for Just $129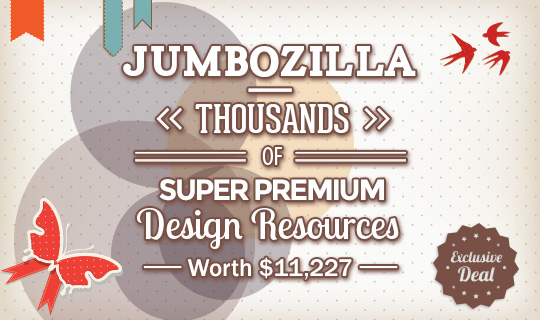 Go to the deal page and buy your favorite product with 50% discount!
Go to InkyDeals and get this offer with code: BF50
Domains and Web Hosting
Get $1 WordPress Hosting + Free Domain from Godaddy
Godaddy, the largest domain registrar in the world has entered the managed WordPress hosting space. They're offering blazing fast, incredibly secure, and totally hassle free, fully-managed WordPress hosting at an incredible price $1.00 per month. Not only is this the most affordable hosting in the market, it is also one of the best.
You get a free domain with an annual plan, one-click migration, nightly backups, redundant firewalls, malware scanning, DDoS protection, automatic WordPress updates, extremely efficient caching rules to boost performance, one-click staging, and so much more.
There is no coupon for this deal.
Simply Click HERE to get Godaddy Managed WordPress Hosting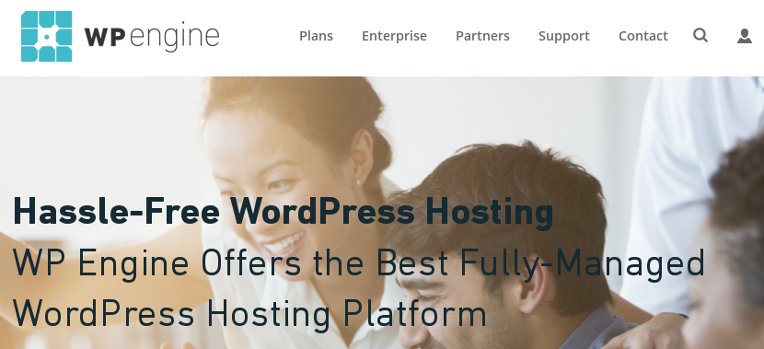 WP Engine is releasing a very special, very limited time Black Friday and Cyber Monday offer for all of our audience and clients.
Sign up for an annual plan and get 4 months of free hosting! Use the special offer code "CyberHosting14" when signing up.
Expiration Date: Expires 12/2/14
Validity: Only valid for new customers with Personal, Professional, and Business Plans. Not intended for internal use by affiliates.
Go to WP Engine and get this offer with code: CyberHosting14

A2 Hosting has just launched our brand new Turbo servers. With 20X faster page load speeds, our Turbo servers mark our fastest hosting service to date.
What makes these servers so fast? It starts with our SwiftCache, powered by APC. Unlike other hosts who do not allow APC use on their shared hosting accounts, A2 Hosting Turbo customers experience these significant speed advantages.
Other features of Turbo servers include:
Fewer users per server
Hosted on SwiftServer SSDs
Uses less CPU and memory than Apache
Handles connections faster and more efficiently
Provides enhanced stability
From 11/26-12/1, A2 Hosting will be discounting our Turbo plan by 50% off with the coupon BFRIDAY.
All of A2 Hosting's other hosting packages (besides Dedicated Servers) will be discounted by 50% with the coupon BFRIDAY as well.
The coupon code CMONDAY will be valid for 34% off A2 Hosting's Dedicated servers during this promotion.
Go to A2 Hosting and get this offer with code: BFRIDAY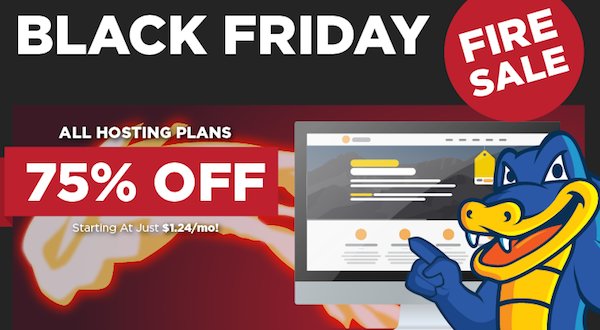 HostGator will be featuring 55% off all new hosting packages for the entire four days, and they will also be running ten, one hour fire sales, featuring 75% off!
Go to HostGator and get this offer with code: 25OFFNARGA
Save on another hosting account: Only $1.00/month*! Use coupon code: EASYASPIE
This price is only available in USD currency when purchasing a 12-month term and may not be applied to existing accounts or the renewals of existing accounts.
Offer ends November 30, 2014.
Go to FatCow and get this offer with code: EASYASPIE
Other sales & deals
Wix ThanksGiving Sales
Find a great deal? Share it with us and we update it in this list for everyone.