A Virtual private server, or VPS, may be the hosting solution you are looking for. If your website is experiencing immense growth, it may be better to host the site on a VPS. A shared hosting environment tends to be unstable and your growing site may be taking up too much resources. Having a VPS ensures that you are allocated a fixed amount of resources. You don't have to worry about resource hogging. In addition, you can also make custom tweaks to your site that requires admin rights. You can't do that in a shared hosting environment.



Virtual private server (VPS) hosting is a flexible, scalable, and economical hosting solution that can fit the needs of almost any kind of website. It's a perfect solution for those who have outgrown their shared hosting plans but don't really need to move to a dedicated server.
With so many hosting businesses out there how can you ensure you choose one of the more reputable ones? Here are a few pointers that should help steer you in the right direction:

1. Server uptime guarantee.
This is one of the most important factors when choosing a metered of unmetered VPS hosting plan, yet it is very difficult to measure. You will need maximum uptime and very minimal or no downtime.
Almost all hosting companies offer uptime guarantee. Don't settle for anything less than 99.95%. Most offer up to 99.99% uptime guarantee.

2. The Price
There are three main types of VPS web hosting: unmanaged hosting, managed hosting and unmetered hosting. In terms of pricing, metered and unmetered hosting are more affordable. With managed VPS, you will be given 24-hour server monitoring through an experienced professional system administrator, but this service comes with a more expensive price tag.
A VPS is very affordable compared to the price of a dedicated server. Most VPS accounts start from $40 per month onwards. A dedicated server can cost several hundred dollars a month. You shouldn't have to pay for the setup fee as well. If there is a setup fee, email the hosting company to see if it can be waived.
Money Back Guarantee – I always looking for this after found a good VPS plan, because if you are unhappy with your hosting site, you'll want assurances that you'll get your money back.
3. Control panel
Because all VPS providers do not offer easy management tools, you need to examine prospective companies long and hard. A good way to start would be asking if any server administrative skills are required to maintain your account. Be very selective and learn about all the difficulties that may be involved. Keep your eye out for industry-leading programs like cPanel and Plesk as they will make things much easier. Equipped with reliable management tools, you can reduce the learning curve while freeing up time and resources to focus on the core of your business.
Cpanel is the most popular control panel. The next most popular control panel is Plesk. Cpanel does offer more features when compared with Plesk, and it's also more user friendly. Choose the one that you are most familiar with. You will be accessing the control panel very often as you are the key administrator.
4. Security
A secured VPS host is the number one priority that should essentially be addressed by service providers. Proper security checks and mechanisms should be in place to ensure secure transactions. The availability of SSL (Secured Socket Layer) Certificates is essential even if you aren't going to use one. Yes, they enable secure online business management websites and credit card payments, but they are also an indicator that the provider has experience and capability in the security area.
Check to see if the hosting provider offers 24 by 7 server monitoring for your VPS account. Sometimes, sites may be under attacks. A prime example would be a DDOS attack. When a DDOS attack happens, the entire server slows to a crawl, and sites are unable to load. If proper protection and monitoring is in place, such attacks can be prevented or intercepted to prevent downtime.
5. Customer/Technical Supports
Quality of support is very important thing. VPS hosts which offer 24/7 support across multiple channels should be your first choice, being able to talk to someone who can get your site up and running again at any hour is an absolute boon. VPS hosts that have 24/7 ticket response, but no number to call, are often just as good as those with help-lines. Communication by voice with a 24 hour helpdesk isn't always the easiest when the helpdesk has been outsourced to an offshore provider.
Before going with a host look into their reputation for customer support. See what kinds of different ways you can contact them when you need support – email, toll-free phone, chat, and so on. Are they staffed 24/7? Do they outsource support?
Tips: Test a host's support before joining by calling in. You'll be surprised how many hosts with a toll free number never answer their phones, or have long hold times. Make sure you call the technical or support department. It's not unusual for a web host to have incredible response times for their sales department but lousy response times for their technical or support department.
6. Features and Limitations
You should know your needs to be able to choose VPS hosting plan – how much memory you will need, how much computation power, how much hard disk and how much bandwidth. It is good when VPS hosting company provides cheap upgrades if you need more any of those. Stay away from companies which don't publish any of these data clear for their VPS hosting plans.
Most VPS hosting works the same way – there are aspects that are easy to manage, among those are the backup tools. If you are planning on hosting several websites on one virtual private network, make sure that you choose a plan that allows unlimited domains on the same VPS.
Tips: Do not go with VPS provider that has limited sets of hosting plans. As mentioned, VPS hosting is unlike shared hosting – where most of the operations are similar. Before purchase, you should check if the web host allows you to customize your VPS hosting plans.
7. Hardwares
What kind of machines does your hosting company use?
Tips: Don't buy anything less than 512MB as that may impair performance. Memory is the computer's workspace. Having more RAM means the computer has more "room" to work with, which leads to faster loading speed. The more RAM you have for your account, the faster your site will load.
8. Managed or Unmanaged server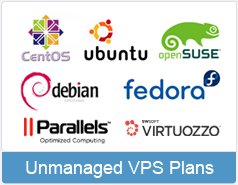 Also, depending of your needs, your background in computers and your budget, you should define do you need managed or unmanaged server. With unmanaged server, setup of the system is on your own. Your hosting company's support will help you resolve some smaller issues, but don't expect much. They will help you resolve issues which depends on their default server setup. With managed server, you can say to your hosting company – please setup application you need to the VPS and they will do it. You can ask them to do maintenance, to do backups etc.
Unmanaged hosting tends to much less expensive than managed hosting and is more comparable to unmetered costing. If you are going to use unmanaged hosting then see what type of control you have when dealing with the server hardware. You want to be able to perform a reboot when you need it and not when the owner can get around to it.
9. Make sure that the service is reliable
This is especially important if you are running an e-commerce website which runs 24/7. Just imagine how much profit you will lose if the servers go down for an hour, and you cannot get in touch with the technical support department of your web hosting provider. Check on online reviews and don't hesitate to ask for references before agreeing to a particular business hosting package.
10. What are the features included with the web hosting package that you will get?
Depending on the environment that your site will be hosted by, there are plenty of features that you can look for in a web hosting package. PhP, MySQL databases, the number of free domains included, e-commerce features these and more are some of the features that you need to compare when looking for a small business web hosting package to take advantage of.
Fortunately, bandwidth is getting cheaper and cheaper. Most hosting companies offer unlimited bandwidth. Be sure to check with the hosting provider to see what "unlimited" really means. The terms may restrict you to hosting static files and images. If you are going to store other types of files like audio or video files, check with the hosting provider to see if it's allowed.
10+. Customer Reviews
Using the company's name, search Google for honest reviews. If they have been around a year, you should find many real reviews of people who use their hosting. The web hosting company's forum is another good place to check but be warned as they may delete negative posts and ban the user.
Conclusion
There, I have put down all the important points about VPS hosting and I hope it helps you to understand and to choose your right web hosting.