Online courses fill a growing need in today's society. To keep moving forward, everyone needs to hit the books and acquire new skills, from students to businesses.
If you are an expert on a particular subject, setting up an online course might be a good idea to generate some extra income.
The online courses are on the rise now and the demand is expected to grow. This makes marketing them easy; there is a readily available audience for most of the stuff you might consider selling.
Since you'll be selling pure, unadulterated knowledge you can confidently pin a premium price on it. If you do everything right and put in a decent effort, you can expect to become profitable quite quickly.
It took you time and effort to gather your knowledge, create a specific product or hone a skill to perfection. Selling that to others is a smart way of leveraging the time you've spent getting there.
1. Find the right niche
The first thing you need to do is find a right audience that is thirsty for knowledge. You just might be in luck and everyone wants to learn what you have to teach. Check out your community and your niche first. If you are a marketer or a pro content creator go to relevant blogs and see how many people gathers around other professionals in your niche. When the number is large enough you've struck gold, at least, then this first part is concerned.
Maybe you're out of luck with your own niche, but if you have a relationship with a sizeable audience. You're in a good position to find out what they want to learn. Again, if you're in the marketing business, or you write for a blog, or you're a designer, you can easily probe around to see what the audience is interested in. Then it is just a matter of partnering with the right expert that can help you deliver something of substantial value to that audience.
If all else fails, you can turn to an evergreen topic, such as beauty, personal finance, fitness, anything else that you feel has a large enough audience.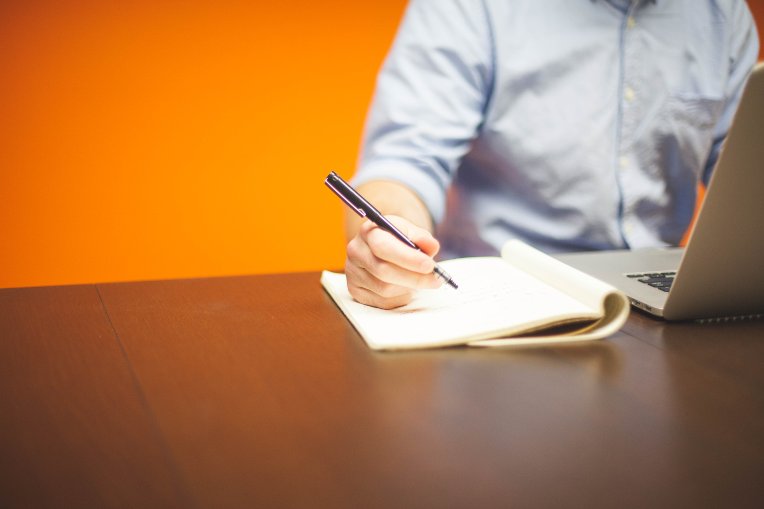 Keep in mind that the audience you are looking for has to be large enough to justify your effort and also, willing to spend money on what you're selling. You can easily glean that from how big the base is and what are they already spending their money on.
2. Make it memorable and unique
There are a lot of online courses on a wide variety of subjects. What guarantees can you make that yours will be any better than a ton of others that are already out there? That's the rub. You need to position yourself on the market as someone who can deliver something no one else in your niche is delivering.
This can take many forms:
New perspective on outdated concepts
Time set aside for individual Skype calls with the students (works like a charm, but only in small groups)
Expert guest teachers that will talk about their experiences, successes, and failures, and offer time-proven tips that will help beginners avoid the most common mistakes
And the list goes on…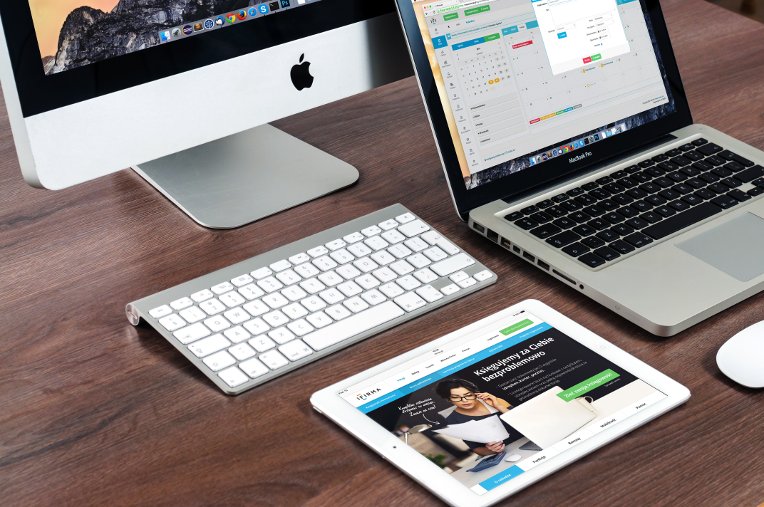 …but you get the point, right? One of the ways that you can really interest potential students in your course is by including free use of the tools. They will later on need to continue practicing their craft. This works really great for marketing, design, content, SEO, video or audio engineering, production, and a variety of other niches.
We know that online tools can be greatly beneficial to their work if they are in those lines of work. Chances are they'll be using them once they finish the course, so make a deal with them. You'll provide free access to an online tool of your choice – one that you feel they can really use – for the duration of the course. These are just some of the tools that come to mind.
That is just a smidge of what is available out there. Include the tools they are likely to use in the future, teach them how to use those tools and provide them with the means of accessing those tools for the duration of the course. And you've already differentiated yourself from % 90 of competitors in your niche!
3. Put yourself in the shoes of your customers
Now that you have your audience and your unique proposal you're going to offer them. It's time to develop the profile of your prospective customers, time to walk a mile in their shoes, so to speak.
Find where your audience usually vents their frustrations. A good start would be to check e-learning Facebook pages, LinkedIn, or popular blogs. You can learn a lot just by observing the conversations unfolding there.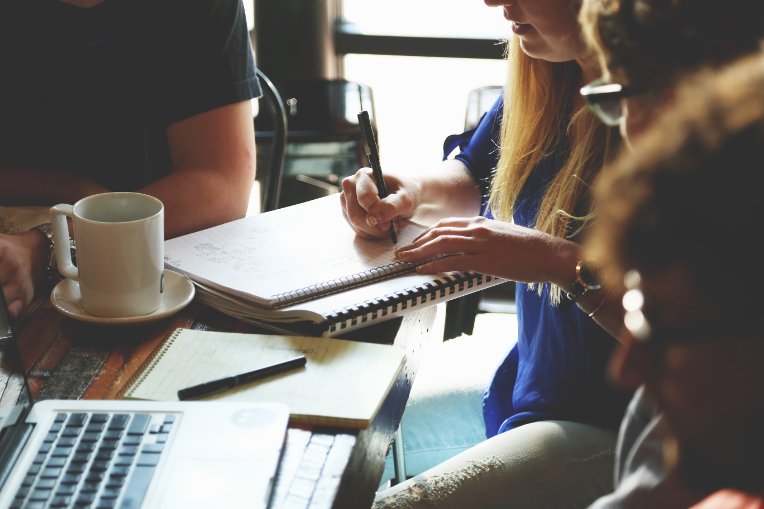 Try to gauge the following:
What are they expecting from an online course?
Did they experience any problems getting to where they wanted to go with previous courses they attended?
What are the hurdles they are trying to overcome?
Where are they right now and where would they like to be?
Knowing the answers to these questions will make it easier for you to structure a successful online course that delivers exactly what your customers want.
4. Focus on benefits
Marketers know not to dwell too much on the features of a product or a service, but instead, focus on the benefits that customers will be getting with them. You should do the same thing. Use some of the insight you've collected in step number three to demonstrate how beneficial would signing up for your course actually be.
Communicate the following:
How quickly can you teach them new skills that they can employ in their efforts to get a better job
If they knew how to do something on their own instead of paying for services of other people, how much money they could save?
How much time they stand to save if they allow you to teach them a quicker and better way of doing something
Focus more on the negatives that they will avoid. Believe it or not, our brains are wired in a way that we react better to negatives we can avoid, than the positives we stand to gain.
5. Set your customers up for success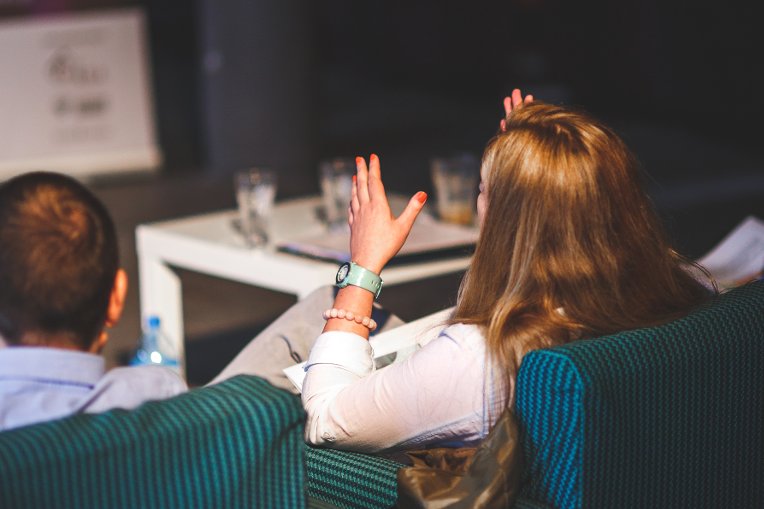 Divide your course up into manageable parts. Keep in mind that most attendees will not be students with a bunch of spare time on their hands. But busy individuals that will take that time out of their already busy schedules.
Make sure you're catering to their needs and really do your best to facilitate their learning. If you rush them then they won't get the full benefit of your course, and will definitely not recommend it to anyone. Making all materials available online for a period of time will go a long way towards allowing people to learn at their own pace.
One thing you can do is offer a standard course for people interested in the topic in a casual manner. But offer an in-depth, behind the scenes works with additional course materials for those who want to learn more.
Experts and professionals can really benefit from offering their experience to other people. This benefit can be monetary. But there is something to be said for passing on your knowledge to other people and making their journey easier. Did you organize an online course? Let us know about your experiences in the comments!