Good CMS (not all) let you create and manage contents in multiple languages. It's not trivial. Many things need to change when a site runs in multiple languages. The system needs to handle all sorts of strange cases and make it all seem like a piece of cake.
Many web sites need to be developed in several languages. Multi Language website development is a specialized skill. This is because it throws up various issues like:
Speed – How can you provide a customized user experience without decreasing the speed of the web application?
Translation – How can you translate all the content of the website into the different languages you would like to offer?
Font Support – How do you make sure that your visitor's browsers support the fonts you will use.
Cost – How can you achieve this objective without multiplying the cost of developing the web site by the number of languages offered?
WordPress is an open platform for high level customization can help you create a multilingual website easily by plugins.
Not all language word characters are equal. There are different keyboards for different languages, and different character codes (character entities) for different language characters. Examples include ð, þ, ÿ, û, ñ, é, ¿, ç, æ, ð, ¡, and ø. Going from one language to another can create havoc and a nightmare for those who try to do it manually.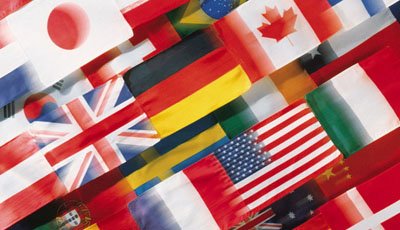 Handling multiple languages isn't a feature that WordPress supports natively, unfortunately. There are a few plugins offering solutions, each with it's own approach.
xLanguage is a full featured plugin allows you to blog in different language, and allows user to select which version to read. It works for blog post, page, tags, categories. The user language preferences will also select the right theme and plugins MO files.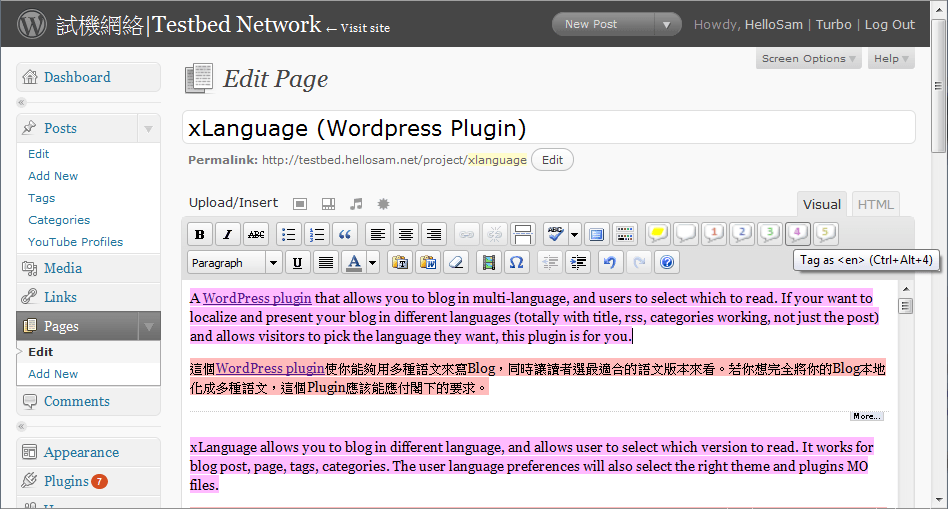 If your want to present your blog in different languages (totally with title, RSS, categories working, not just the post) and allows visitors to pick the language they want, this plugin is for you.
WPML is a WordPress plugin that can turn WordPress and WordPressMU into complete multilingual content management systems.

WPML can translate your contents from any language to any other language. This translation, powered by ICanLocalize, is done by professional translators, writing in their native languages.
Language Switcher WordPress Plugin
The Language Switcher WordPress plugin allows you to create a bilingual or multi-lingual blog or site, using WordPress. The way it works is that you write the content for your site in multiple languages, using special tags to tell the plugin which text goes with which language. You'll also install "gettext" language files to translate the text generated by your theme, other plugins, and WordPress itself into your target languages. The Language Switcher plugin will then let your site viewers choose a language for viewing your site, and put all the text on the screen into the right language.
mLanguage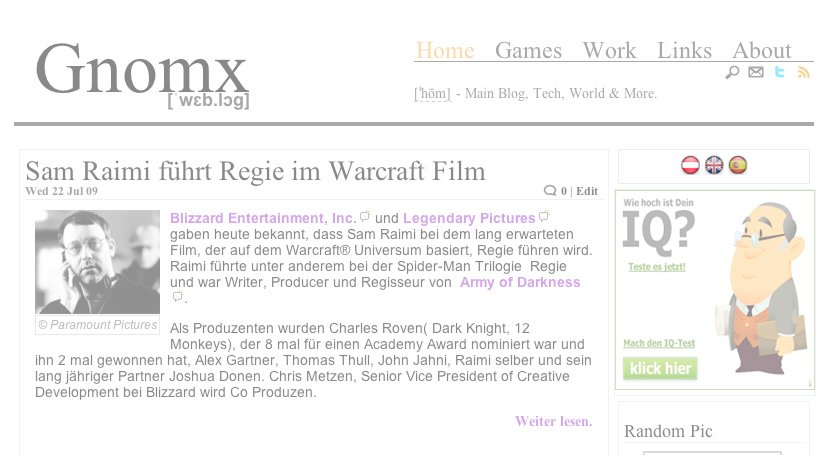 mLan­guage allows you to write your blog con­t­ents in mul­ti­ple Lan­gua­ges. The only thing you have to do is by tag­ging each lan­guage con­tent. (eg. en, de or fr) The Plu­gin runs on this site, so you can test it, just use the menu in the upper right cor­ner of my Side­bar. The Brow­ser will auto­ma­tic show your pre­fer­red lan­guage if available.
Writing multilingual content is already hard enough, why make the plugin even more complicated? I created qTranslate to let WordPress have an easy to use interface for managing a multilingual web site.
qTranslate makes creation of multilingual content as easy as working with a single language.

Global Translator automatically translates your blog in the following 41 different languages: Italian, Korean, Chinese (Simplified), Portuguese, English, German, French, Spanish, Japanese, Arabic, Russian, Greek, Dutch, Bulgarian, Czech, Croatian, Danish, Finnish, Hindi, Polish, Romanian, Swedish, Norwegian, Catalan, Filipino, Hebrew, Indonesian, Latvian, Lithuanian, Serbian, Slovak, Slovenian, Ukrainian, Vietnamese, Albanian, Estonian, Galician, Maltese, Thai, Turkish, Hungarian.
The number of available translations will depend on your blog language and the translation engine you will chose to use.
WP Multi Language Changer is a plugin for multi language WordPress blogs. This plugin allows you to write posts and pages in more than one language, all you have to do is to add some divs to your posts, each div with a class, that is the language's name. This way your readers will be able to just click in the flags and change between languages.
[adsense ad_client=ca-pub-0297902515090400 ad_slot=3999285131 width=336 height=280]
Babel
Babel is a multilangue WordPress plugin, it will allow you to write easily your contents in more than a language.
By the latest version you will be able to localize also post titles and your blog layouts too.
It's very easy to install it, you have only to inflate the zip and then upload it to your plugin dir and then activate the plugin.
You have only to edit you template in order to add the function babelize(), this function will show some icons that will permit you to switch between different languages.
Other interesting feature are the language splitting support, that will allow you to mix contents in more than a language in the post (eg. i start writing in ita, than 'll switch to eng, and then turn back to ita again).
Final
I'd like to get some feedback in case you have used or are still using one of them. I am currently also reading through the forums to check what problems others ran into with them. If I can't make up my mind, I might give them all a try and post again here afterwards.
Have you used any of these plugins? Have something to add to the above review? Leave a comment below!