Envato Marketplaces offers free "premium" product called "Free File of The Month". The start of the month always brings free files for us all, and September is no different the Envato marketplace again are offering new awesome collections of free premium files from different marketplace in one place.
Download and use all files for free on your web pages, blogs and projects. This offer is for registered members only. All you have to do is create an account from one of the market places and you get access to all Envato Marketplaces.
Please note these files are free for this month only, next month download links won't available so don't forget to sing-up and get the items free, and I added little review and demo for every one of files, check them and Hurry! Grab your free premium copy today.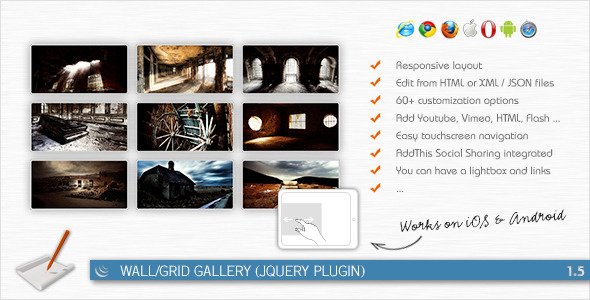 A very customizable jQuery Plugin, which will allow you to add a grid gallery, that can be edited from a HTML , JSON or XML files. The gallery is completely resizable and is compatible with all browsers and devices (compatible with iOS & Android).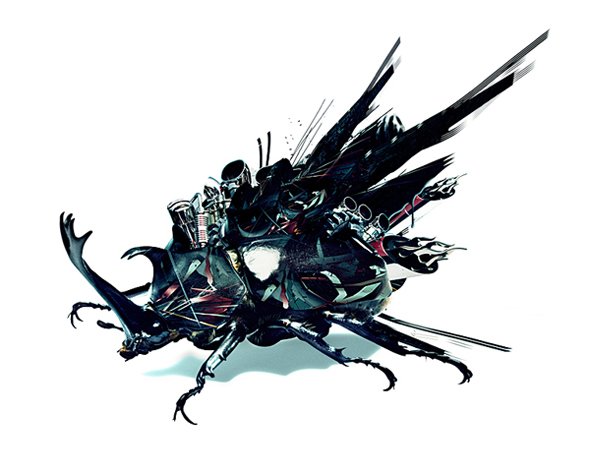 Justin Maller has put together a great photo manipulation tutorial. The tutorial shows us how to create an awesome supercharged beetle using a provided 3D render, an assortment of images, and some Photoshop magic. In this tutorial, we walk you through transforming this drab insect into the Supercharged Beetle of Doom!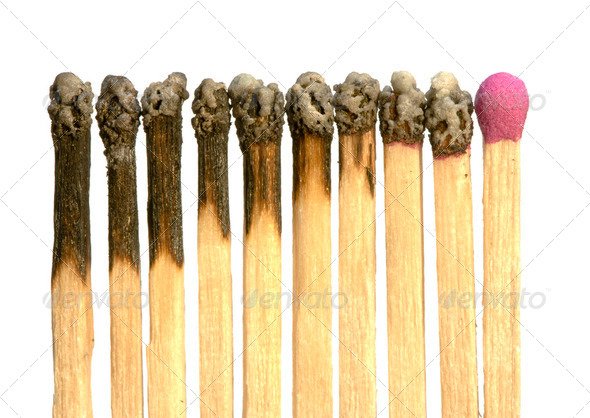 Conceptual image of many burnt matches plus an unused one left, suitable for representing the consumption of non-renewable energy and the shortage of remaining resources.
Amplifier Business & Portfolio Template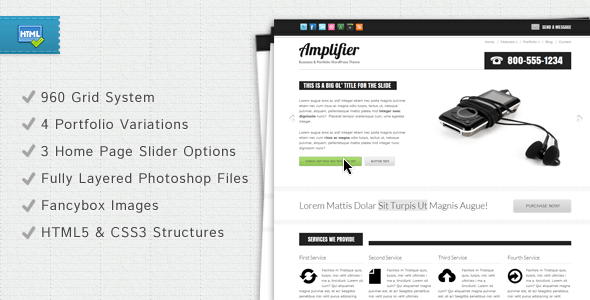 Features
Clean but powerful design
960 Grid System
HTML5 doctype and fancy CSS3 (clean and efficient)
Flexible home page (move and replace sections with the grid system)
Position social media icons at the top, bottom, or both! (Your clients will love that)
Fancybox Images (not just on the portfolio!)
Professional Quality Pricing Tables (see a Dribbble shot of what you're getting <a href=" ">here)
3 slider options (Content Slider, Nivo Slider, or no slider at all)
4 Portfolio variations supporting images and video (Youtube, Vimeo, Dailymotion)
Packaged Google Fonts + web safe fonts (customize from the theme options panel)
Fully layered PSD 's (home, logo, buttons, etc.)
One-on-one author support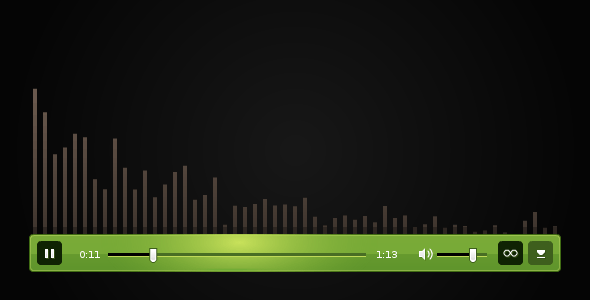 We find ourselves during the American Revolution of 1777 surrounded in gunfire. Our surgeon finds himself looking around for his patient. There is so much blood, so much loss everywhere it is difficult to concentrate, but finally he finds his patient and prepares his tools.
"Who are you?" asks the confused and pained patient.
This song focuses more on the patriotic vibes for obvious reasons. Keeping the tense dark vibes to a low and putting more of a fighter's spirit into it!
Q Series: HTML Text Module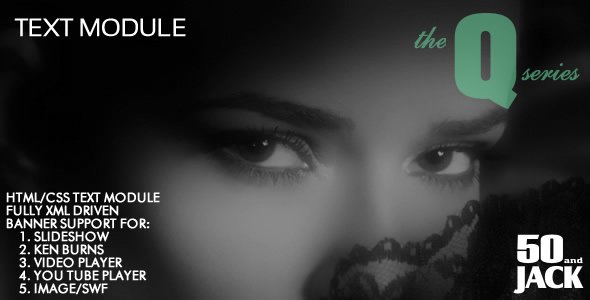 The "Q Series: HTML Text Module" is an advanced html/css text module that includes support for several media viewers: banner rotator, Ken Burns slide show, you tube player, video player and plain image/swf. It can also be used as a simple text viewer. The "Q Series HTML Text Module" uses HTML formatted text which is also CSS compatible.
Slice Logo Reveal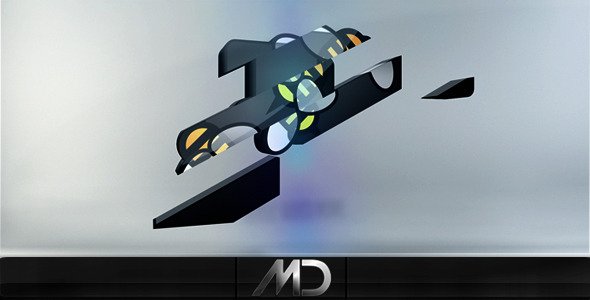 After Effects CS4 – CS5 Project file
Full HD Resolution (1920×1080)
No Plugin Required
2 version included (Black and White)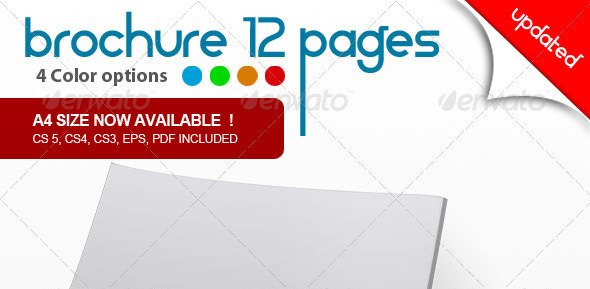 Size: 270×210mm
Pages: 12
Resolution: 300 dpi
Color mode: CMYK
Bleed: 3mm
Color themes: Red, Blue, Green, Orange
Working file: Indesign CS5
Files included: Indesign CS4 (idml)
Font used: Myriad Pro, BDP Birgula
Photos and fonts are not included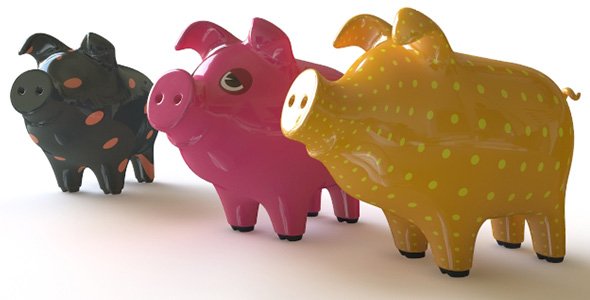 3D model of colorfull piggy coin bank. Created with 3DS Max 2008 and Vray 1.5
MAX , 3DS, OBJ , PNG, HDR inside. Max2008(1.8mb), Obj(1.6mb), 3DS(0.6mb)