Hello Spring! Change up your winter look with these new season additions and celebrate spring with 9 Premium FREE file of the month which we're always listing them at the beginning of each month.
All you have to do is create an account from one of the market places and you get access to all Envato Marketplaces. Make sure you're logged in with your Envato Account to get them for free. This offer is for registered members only.
They're available until midnight on the last day of this month, 29th February, 2016 (AEST). Grab them while you can!

Airy is a modern photography template featuring lovely interactive galleries, clean well-commented coding and a timeless design.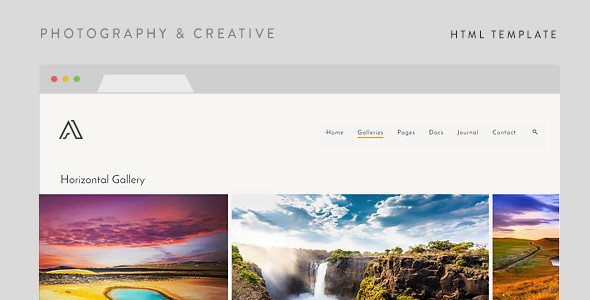 Features
Clean HTML5 coding
Responsive with media queries
Step-by-step how-to documentation
Multiple gallery styles, which can accommodate landscape and portrait images of different sizes
SEO-Optimized
Cross-browser compatible
Pre-defined color schemes in CSS
White, grey, colored, black… Unlimited color schemes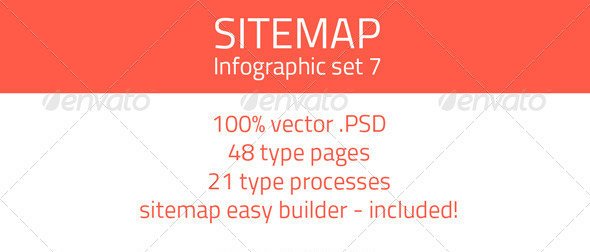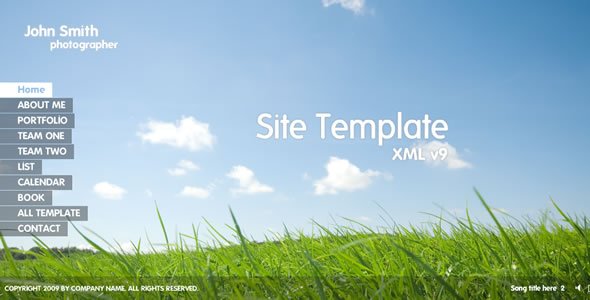 Features
You do not have to have Flash installed or open a fla to edit this template.
Unlimited modules can be added to the menu.
In the Site Template is attached module Exclusive FlipBook
Choose template start page
Change all colors in xml files.
Create 3 levels of menu in the XML: menu item, menu sub-item and sub-sub-item
Hide selected menu elements (attributes visible=false in menuPrimary.xml)
Deep linking – use possibility of redirecting to the any subpage (swfAdress.js)
Add logo and logo redirect
Add redirect for menu position
Full screen on/off (button and right key mouse)
Resizable site (width and height change in xml file)
Place background for every menu element individually (you can place background default) in xml file
Add unlimited modules
Add unlimited menu items
Add unlimited mp3 in xml file
Add new modules
Load SWF file
Add purchased modules from Activeden
Hi The Spherical Liquid Logo Reveal is very easy to edit just replace the logo or any Text and ready to render.It is useful to reveal the logo and text of your company.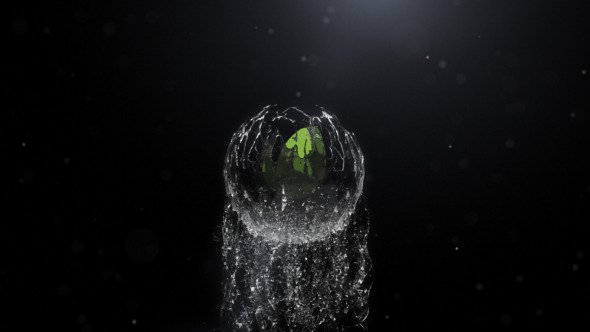 Compatible with After Effects CS4, CS5, CS5.5, CS6, CC, CC 2014 and CC 2015
No Plug-ins needed
3D Liquid is prerendered with Alpha Channel (its Transparent, can change color and background)
"Video tutorial Included".
Full HD 1920×1080 px
Music by fobee – Water Droplet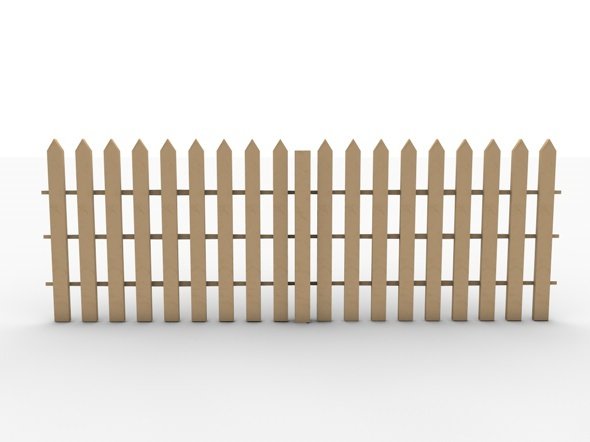 This is a realistic garden fence made in cinema 4d. Quite realistic for a low poly model
CodeCanyon – Tabsy Customizer | WP Smart Responsive Tabs Add-on
Tabsy is a free smart responsive wordpress tabs plugin that is designed to fit on every container width beautifully.
Being able to insert wordpress contents, images and shortcodes are one of the best handy features you can utilize by the use of this amazing plugin. You can use tabsy anywhere you want. Add it on the sidebar, widgets or content section. Now you don't have to worry if the tab navigation will overlap on smaller container size.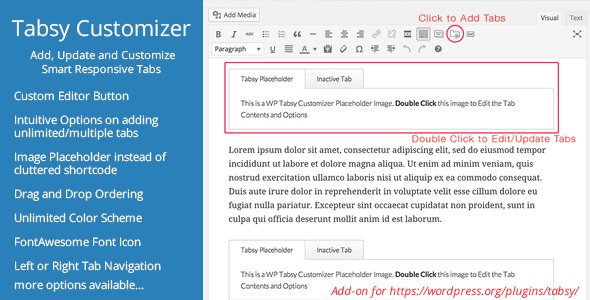 Tabsy Customizer is a very powerful add-on for you to easily add the tabs without worrying about cluttered shortcode. This plugin will automatically add tinymce editor button that will allow you to add/edit and remove tab icons and contents. Powered with drag and drop ordering and unlimited color scheme, this plugin is very essential to maximize the usefulness of Tabsy WordPress Plugin.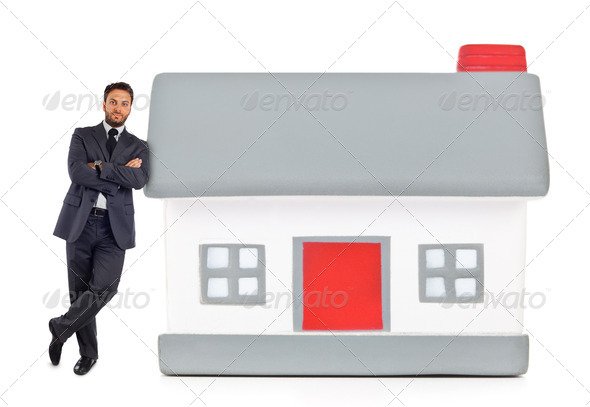 Businessman leaning against a miniature house on white.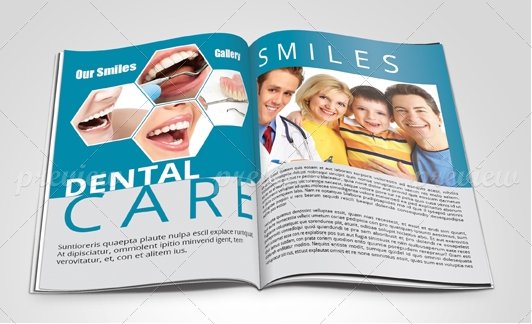 Fully layered INDD
Completely editable, print ready
Text/Font or Color can be altered as needed
Inculed 1 INDD file in main file
All Image are in vector format, so can customize easily
Images Not Inculcated
Help.txt file
There are EXCLUDED offer for NARGA.NET only.
They are available free until February 09, 2016!
Messaging is a cool add-on, it moves your UserPro powered site to another level by letting people interact with each other, awesome new message notifications and easily initiate chats and reply to messages.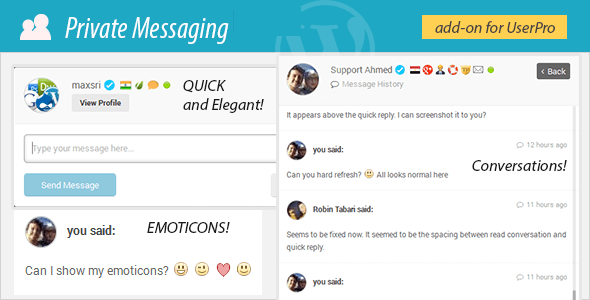 This plugin adds private messaging between users and allows users to receive notifications about new messages, view conversations, reply to other users, It includes nice features such as emoticons, nice ajax notifications, easy conversations and quick-reply.
Hi Colleagues This is a project for you! This set of graphics you can use for your business. Insert your footage and adjust graph. Easy customisable graph. Radiograms and Graph are controlled by expressions.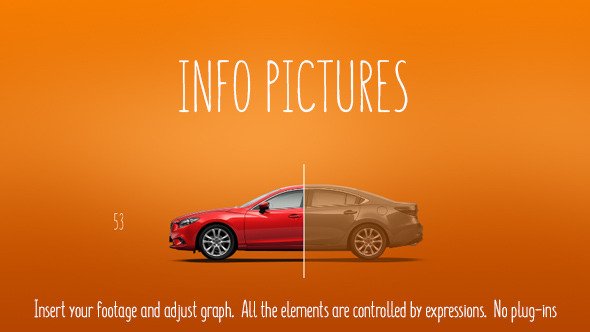 14 variants graphics
5 variants radiograms