Well, another Halloween has come and gone. What's about you? November has come and don't for get to ortain 8 Free files of the month from Envato Marketplaces. My favourite marketplaces are the script marketplace CodeCanyon and the theme marketplace ThemeForest.
This offer is for registered members only. All you have to do is create an account from one of the market places and you get access to all Envato Marketplaces.
8 amazing new free files from the Envato Marketplaces are ready to download. They're available until midnight on the 30th November, 2014 (AEST). Don't forget to sign into your account! Grab them while you can!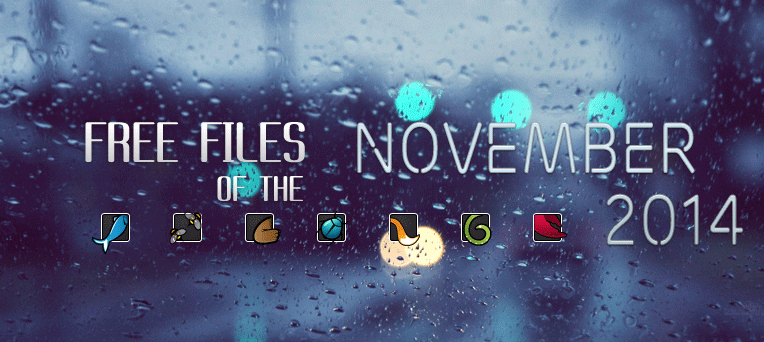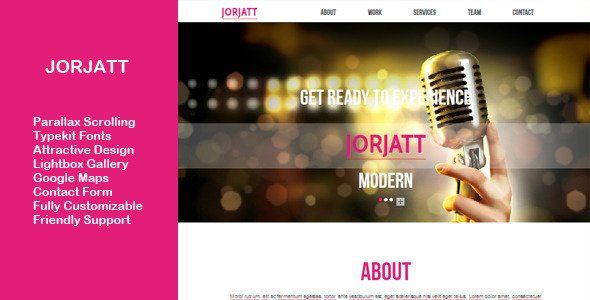 Jorjatt is a multipurpose One Page Muse Template. It has attractive design with parallax effect. You can edit each and every part of this template to make it work according to your needs. It is suitable for every kind of portfolio, business or agency website.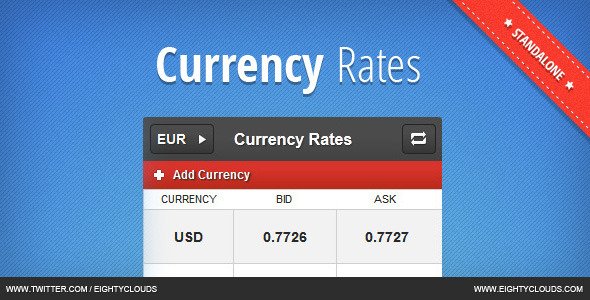 J.B.Currency Rates is a widget allowing you to display currency rates for nearly all currencies across the world.
Features
jQuery driven.
Uses AJAX technology.
Ability to add/remove, convert currencies and compare them against base currency.
Adjustable dimensions.
Color customizable (through the stylesheet).
Layered PSD included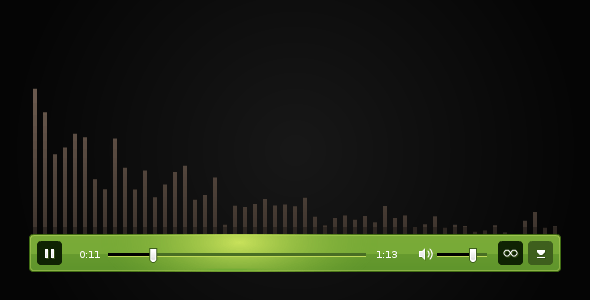 Bright new start is a bright, positive, cheerful, clear, happy and light sounding track. In a jangly pop guitar style, opening with delayed guitar and acoustic guitar chords strumming away. The rest of the band comes in on (0:25) with subtle piano chords, bass guitar and drums. The track reaches It's outro in a relaxed and melodic way. Instruments used are; acoustic and electric guitars, piano, bass guitar, drums and organ.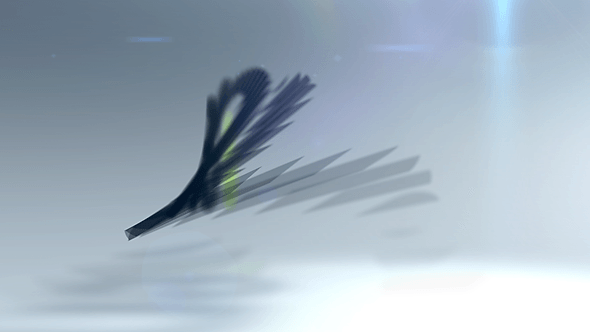 Smooth and wavy logo reveal that builds up from vertical slices.
Features
3 logo animations
25 fps
10 second animations
No plugins required
Handy controls for adjusting background colors
Pre-rendered high quality flares included
CS5 and higher
1920×1080 and 1280×720 comps
Limitations
Music is not included. Soundtrack is produced by okanakdeniz and can be downloaded here.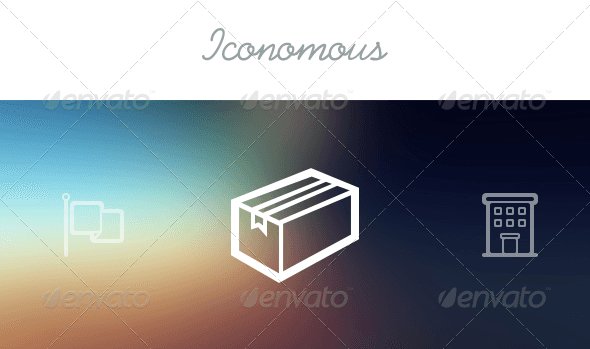 Iconomous contains 100 beautiful outlined icons. Suitable for websites, blogs and print media.
This icon pack is including
– Individual transparent PNG files in 32, 64, and 128px (Black and white icons)
– All in one layered Photoshop PSD and also for each icons.
– Iconomous Icon fonts (optimized for retina display)
– Photoshop Custom Shape file (.CSH)
– Vector EPS file
– AI Illustrator
You can easily customize the color and style in Photoshop or Illustrator.
Here is the List of the Icons
Coffee · List · Upload · Cart · Inbox · Video · Bookmark · Lab · Pencil · Left · Check · Download · Couch · Unlock · Browser · Calendar · Laptop · Plus · Minus · Phone · Plane · Monitor · Ticket · Down · Package · Next · ResizeDown · Community · Eject · User · Cancel · Up · Thumbnail · Maintainance · Previous · Info · Play · Burger · ResizeUp · Forward · Right · Wallet · Money · Pause · PaperPlane · Stop · TV · Building · Power · Key · Refresh · Lamp · SnowFlake · Rewind · Flag · Star · ThunderBolt · Newspaper · T-Shirt · Link · USB · Women · Men · Keyboard · Mouse · Mute · Reply · Share · LineChart · ChartBar · PieChart · SoundOn · Sound · Game · Tablet · Disc · Gift · BriefCase · Heart · Book · Picture · Lock · Time · Trash · Warning · Folder · Location · Search · Mobile · Message · Home · Paper · Cog · Glasses · Camera · Eye · PriceTag · Cloud · Mail · Music ·
professional design
fast loading (first loads the current page )
deep linking
you can load the any background (swf file,jpg ,png,flv …. etc – change in xml file)
smoothing for background
you can change page book size in xml file
you can add big photographs of two pages (no need to crop)
you can add unlimited pages in xml file
player mp3
you can mute mp3 player for the page
you can add unlimited mp3
nice animation icons,
you can disable / enable the numbers pages of globally or locally
smoothing for pages (locally or globally)
you can load jpg,png and swf file
you can change all colors book in xml file
ActionScript 2.0
auto scale to the size of the browser
contact form with PHP
view all pages (automatic generate thumbs)
download zip
printing pages
zoom book (zoom in, zoom out, zoom 1:1 ,zoom optimal)
logo and logo redirect
full screen button
you can turn off the shadows of the middle for big image
four corners enabled
keyboard support (next and prev page)
nice shadows
you can easily load for your project (atachment example – "load_book.fla")