The rapidly changing digital environment has led to one conclusion, you cannot bank on a in vogue website development trend to deliver the goods for you in the long run. Sure, it will pour in riches when leveraged for all its benefits, but the uncertainty in the market has made sure that one eye has always to be kept at alternatives.
The future in the web design and development realm is unpredictable, but the ongoing trends always leave us with suitable clues and possibilities that can help businesses develop in the correct directions.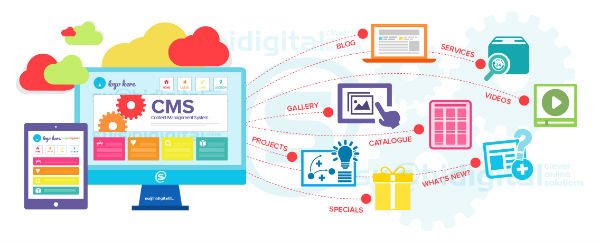 Indubitably today, the significance of mobile presence for any business across all domains is on the rise. But this doesn't mean by any stretch that the desktop presence is obsoleting. Rather, the Smartphones' sophistication and functional capabilities may be increasing at a breakneck pace, the desktops will always be relevant for their sheer user friendliness. They may not give you the ability to access the web on the move, but when it comes to staying connected while being still, desktops offer a far superior experience. It can easily be deduced that there is no end in sight to the need of a remarkable online presence. Nothing can beat the quantum of results you can invite when you take your business online, even if it is via a service website.
WordPress has dramatically leaped in convenience and performance levels, thus evolving amazingly as a mere web development tool from a blogging tool. It has garnered an immense fan following, there are over 60 million websites powered by WordPress CMS. The websites of major brands are running on the WordPress fuel and it is just a matter of time that even those running on purely static platforms like HTML may get migrated to WordPress for its slew of benefits. No doubt, it is the most popular CMS available out there, which is admired by both individuals and web developers across the world.
But the concept of content management systems extends beyond WordPress. The whole bevy of CMSs platforms available to us do make it extremely hard for one to go with one. Particularly if you happen to be tech-savvy, you would want to go with options like Drupal, Joomla and so on since they manage to trump WordPress over certain features and pave way for some really powerful website.
However, its accentuating popularity is also attracting hackers and cyber crooks, and it has been reported as the most attacked content management systems available out there. With the security question in mind, people may look for a better CMS. And, it can be observed that the SquareSpace is emerging as a great competitor to WP. This rapidly growing CMS supports around 2 million websites and the number is substantially increasing everyday.
Improving Features To Become More User-Friendly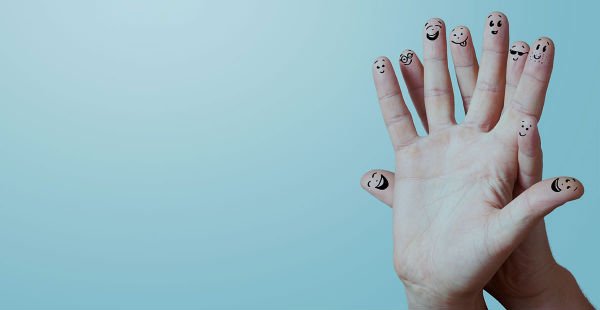 Whilst CMS are competing for the top positions, the web design companies are also making strives to further enhance the CMS by injecting fresh and more innovative design elements.
The most significant feature of the popular CMS like Magento, WordPress, etc. is that they delivers a superlative user experience. Whether designers want to contribute to the platform or users want to reap its advantages and create a visually appealing web presence to improve their business values, CMS has always ensured user-friendly interface and it will continue to do so.
This can be clearly observed from the SquareSpace that aims to ensure a high end UX; its recent version SquareSpace 7 has entirely eliminated the back-end in order to deliver a fabulous user experience.
Since, websites are now focusing on simple and intuitive UI elements, which is further adding to convenient and effective web designing. The rapidly rising CMS, SquareSpace is offering astonishing features that facilitate users to create a user-friendly website in an efficient fashion. This is because, it offers access to splash pages, Google apps, latest templates and a lot more.
Should Support Device Neutral Approach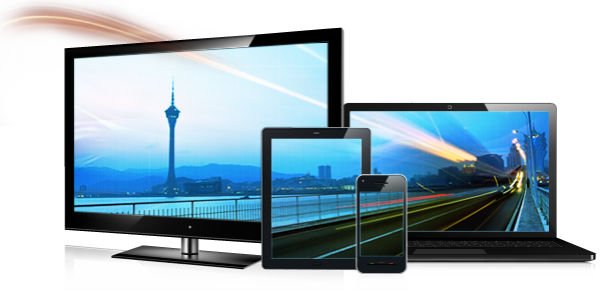 The advent of Smartphones and other mobile devices like tablets has revolutionized almost every business domain. After observing the current user behavior, the analytics have depicted that the amount of web usage on the mobile devices will pass that on the desktop in a few more coming years. Hence, the importance of responsive designs and mobile presence is no more hidden from anyone.
However, CMS are still keeping their paramount focus over desktop users although some web design companies are following the mobile first approach but, their functionality is comparatively primitive.
To ensure a bright future, the CMS contributors should consider this factor and adopt an efficient approach like Apple that has developed multi-platform softwares, so that CMS users can conveniently target their audiences by seamlessly publishing content over different channels in an intuitive and intriguing fashion.
When Do Users Have a Bad Experience using CMS
For all the uses, at times the CMS platforms do not work as per the expectations of the webmasters. But more often than not, this can be amounted to the error in judgement while choosing a particular theme.
Be it Drupal or WordPress or any CMS for that matter, there is a massive number of themes that are available to create a website. While some themes are straightforward and offer an easy admin interface, there are plugins that despite not being comparatively richer in features, make it extremely hard for an average webmaster to set up their website. If you are going with a theme that is rather geek friendly, you aren't doing any favors to your prospects. Overtly complex themes often end up putting the website owners in a fix.
Now, these mistakes also have their bearing on the future as the CMS development community is always listening.
The CMS development companies and individuals are developing themes that cater to the specific sections of the site admins. The focus is heavy on creating themes that are highly flexible and can be used by an average individual. There is an inherent realization of the fact that more and more non-tech-savvy folks are taking interest in having a website of their own. And thus they need a CMS that can be of their value.
On the other hand, the development community is also catering to the much evolved set of their audience. They are creating themes that are most attuned to the advanced coding skills of the expert developers who can alter the very nature of a particular theme, as and when they want. These themes are mostly selected themes that find a lot of resonance among the developer community who are not very keen on using the default features of a particular theme, or for that matter, the plugins, extensions and modules available to them. At the end of the day, the experienced developers always eye for a website that retains its singularity, which may not be possible with readymade themes and plugins. Besides, they want to take control, and this is why a theme that lets them alter the code at its very core attracts them.
Emerging Artificial Intelligence (AI) For Website Designing – Could Be A Harsh Competitor
Now, CMS has indeed been catering to a diverse audience, as already put forth. But as CMS platforms have already became viable choices for the majority of developers and users, many of its competitors are emerging in the market.
The Grid, a company in San Francisco, US, which was founded in 2010 and is still making strive for its first launch, comes with the objective to facilitate website development in a smarter fashion via the artificial intelligence. It basically wants to enable users to design their website by simply adding their website content and its objective, the integrated AI then itself will evaluate the provided content, images, etc., and design the suitable website within a few minutes. The AI will automatically crop images and produce a relevant color palette for the website without leaving the usability and quality behind. While ensuring easy accessibility to the UI elements, it will offer users with a convenient website designing method.
Although, the company has not launched yet, nor has it tested its offerings, but as and when it decides to wet its feet, and if Grid "AI" goes on to become a success, we might as well bid goodbye to the current flavors of the season, the CMS platforms. Besides, the various designing resources that are documented about across the Internet sites may also find themselves reduced in significance. The rumored features of Grid "AI" is likely to swing a suite of highly intelligible and intelligent tools that are going to further minus the effort of web design and development.
These trends truly epitomize the implication CMS platforms and web designing on the web development endeavor as a whole. With the ever growing list of competitors and ceaselessly fluctuating user behaviors, the CMS platform have to take bigger strides towards accelerated enhancement to ensure their surefire market presence in the future.