Flash Image Gallery is a great application to publish your photos, it has many features and effects to your photos, but use it more easily than other gallery scripts just as Gallery, 4images … only thing you must do which is embed it to your website.
In my opinion it is divided into 2 main types: Flash Image Owner Hosted Gallery (the author upload their photos to their hosting) and Flash Image Services Hosted Gallery (e.g: images from Flickr, Picasa..) that name is set by me, so it may be different if you want.
Flash Image Services Hosted Gallery
There are many photo sharing services on the internet but only 2 services share and store images more users which is Flickr and Picasa, of course I will refer to 2 for this service.

FlashFlickr PhotoGallery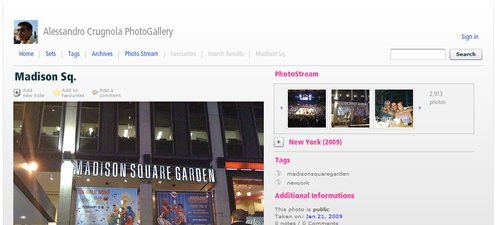 A photogallery made in Flex2/AS3 using Flickr API. This application let users to browse your flickr pictures, see your sets, tags and notes. It's also implemented the flickr authentication for flickr registered user. In this way registered users can also add comments, tags (if allowed) to your images.
The Flash XML Gallery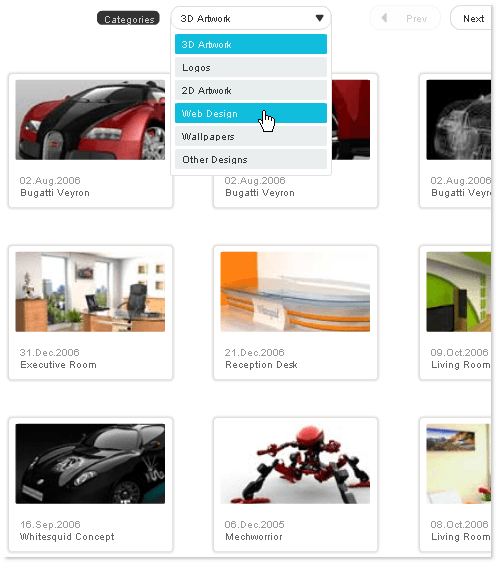 offers a flexible solution for integration of multiple albums into one single gallery. The script can integrate popular photo sharing communities such as Flickr and Picasa. You can use a wide range of transition effects.
The images can be read from RSS or added manually. To add the images you have to upload them to the specified directory and define them in the XML-file.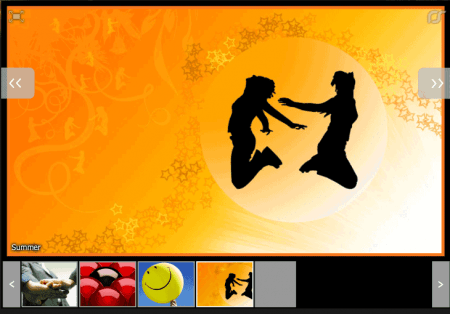 Flash Gallery is a free application that allows you to create a slideshow on your website easy and fast. You won't need any programming skills to install or use it. Just embed it into your website and script will automatically form a slideshow from a specified folder or from Flickr photostream.
Main Features
easy installation
forms slideshow automatically
supports Flickr photostream
customizable design
fully resizable
dfGallery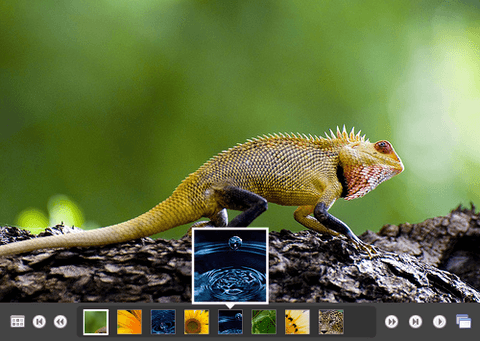 The reason for this gallery to be cool is not just its UI but the way it is built and architected. It has an amazing theme engine built to support custom themes with multiple skins for each. The administration console built on CodeIginter lets you manage multiple galleries and albums of different types.
Features:
Flash Gallery to support both Flickr , Picasa , Fotki, Photobucket and Custom Images.
Enable / Disable "Print Screen" (requested by Photographers)
Easily Customizable
Full Screen mode. (on the Right Click – Flash Player 9)
Supports both RSS and Custom Images.
Liquid Layout – Fits to any size you specify.
Background MP3 music.
Multiple language support.
Notifies if a new update is available.
… and its FREE
Polaroid Gallery is a free, opensource flash gallery developed by myself, Christopher Einarsrud, in the year of 2006.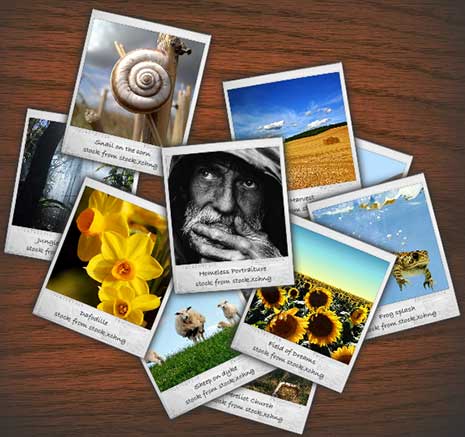 I was originally going to use this for my online portfolio, but I ended up going for something completely different.
I thought that it might come in handy for someone else, so I decided to release it here. After all, I did put some work into it and it would be a pity to see it all go to waste…
Flash Page Flip Photo Gallery template for Picasa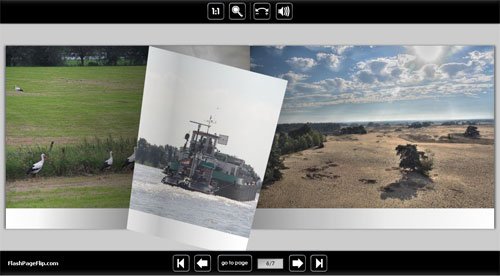 This template is based on the free version of the FlashPageFlip flash engine on www.flashpageflip.com.699 It lacks the advanced functions of the commercial versions but still makes a very nice photo album on your website. You can see and hear the pages flip.
With five Flash Image Gallery above is not the most beautiful and best but it is 5 in the collection is easy to use and popular than other types.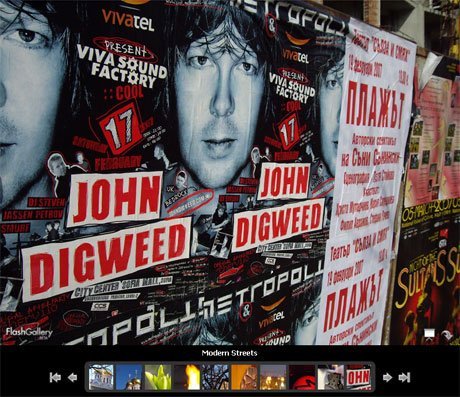 Flash Gallery is a FREE, simple photo gallery built in Macromedia Flash 2004, that uses XML files to store the information about which images to display. The gallery is easy to configure and update since you need to change only the XML file.
Flash Gallery Features
Flash Gallery is 100% FREE!
Easy to implement in your site
Intuitive navigation
Cross platform – Windows/Macintosh/Linux
Supports Latin, Cyrilic, Chinese and any other language you can think of
Lightweight, only 11KB
Image preloader and effects
it looks very professional as paid scripts, a great choice for anyone.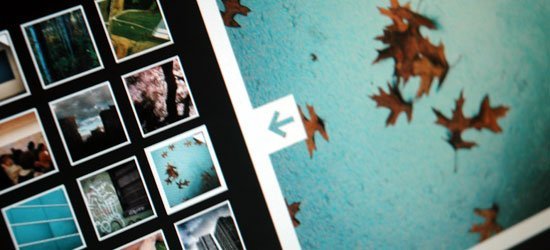 SimpleViewer is a free, customizable Flash image viewing application.
Features:
Intelligent image pre-loading.
Intuitive image navigation
Lightweight (17k).
Customizable interface – Set text color, frame color and width, navigation position.
Resizable interface – Interface scales to fit browser window.
Cross platform – Windows/Macintosh/Linux (requires Flash 8 or higher).
Flash 8 detection. Users without Flash 8 are messaged to upgrade Flash.
International font support.
Keyboard Navigation (Cursor keys, Home, End, Page Up/Down)
Mousewheel navigation
Optionally right-click to open image in a new window.
Free!
The author of this SimpleViewer also was creator of other Flash Gallery are also great for displaying pictures of you, it is PostcardViewer.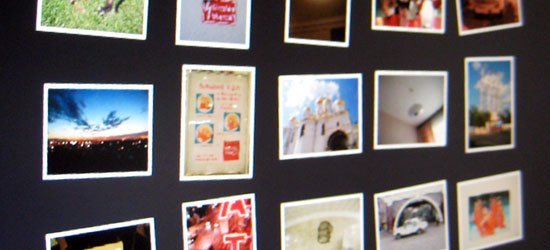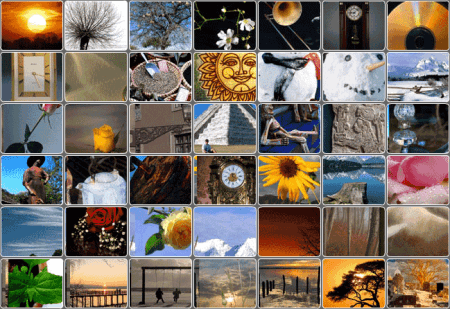 You don't need the Flash software for editing the gallery. You can easily add, edit or delete pictures and categories by editing a xml file in Notepad. Creating your own Flash photo gallery has never been easier! You can add unlimited number of categories and photos! View the demo below for a Flash and XML photo album with categories. You need Flash Player 8.0 to view this Flash Photo Gallery.
Features of the Entheos Free Dynamic Flash & XML Photo Gallery with categories:
Add unlimited number of categories
Add unlimited number of images
Next and Previous buttons to navigate – The next and previous buttons get disabled when you reach the last or first image.
Images are loaded externally from a photos folder
Nice fade-in and fade-out photo transition effect
Add categories, photos and captions easily in an XML file which can be easily edited in Notepad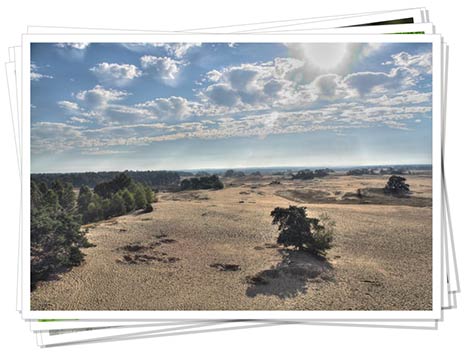 A simple Flash template that enables you to click through a stack of your favourite photographs. Unfortunately available only as plug-in for Picasa.
Invent Media Flash PhotoGallery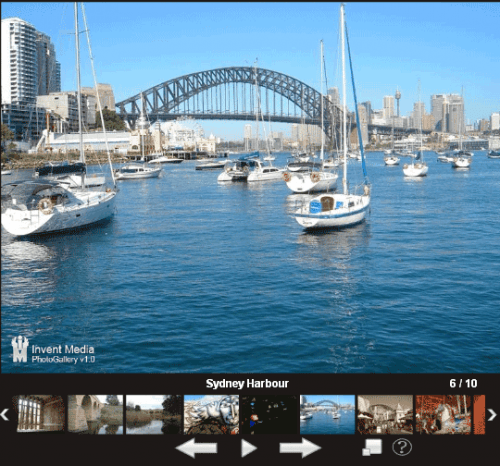 "Invent Media Flash PhotoGallery" is a free, simple to implement flash photo galley that requires absolutely no Flash or ActionScript skills to implement. The flash file is easily embedded into your webpage and the image files are read from an .xml file that can be easily edited using any text editor.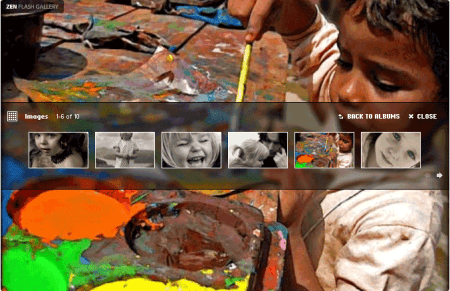 Zen Flash Gallery combines simplicity and elegance.
Main Features:
Flash component (cs3) and swf-xml versions available
Elegant author's design
Smart usability
Multiple image folders
Gallery parameters configuration via XML
Image captions
Slideshow mode
Sound effects
Gallery code is optimized for high productivity
Limit to 10 photos per album for free version
Flash Photo Album 2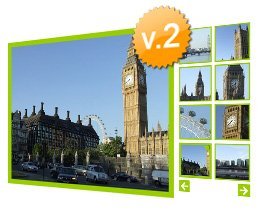 It is FREE
Dynamic Picture loading
Easy to install and easy to change content
Show pictures automatically with slideshow
Integrate to any web site
No server side scripting or database requirement
Adds great look and functionality to your web site
Easy to read XML based image captions and configuration file
Ability to add custom links for each image
Photo Viewer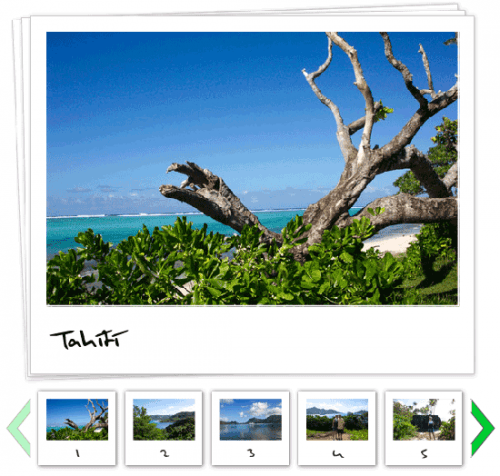 The Photo Viewer uses both Flash and XML. All data is stored within an XML file making it easy to make modifications and update.
Download the photo viewer, upload your images and modify the XML –
It couldn't be easier!