I've crafted NARGA as WordPress starter theme to help me make another WordPress theme without built it from zero and save loads of time in the process.
Child themes are not as difficult as they may appear. The benefits of working off a parent theme means you don't need to write all the HTML/CSS from scratch. A child theme will automatically use any template files you include, such as content.php or footer.php. But if they are missing, then your child theme will pull the same files from its parent.
When you write a post, you will find the way to set a featured image of post, that's aweasome feature to make your website more attraction. In this short tutorial I am going to display and explain the code for getting the Featured Images to fit your needs.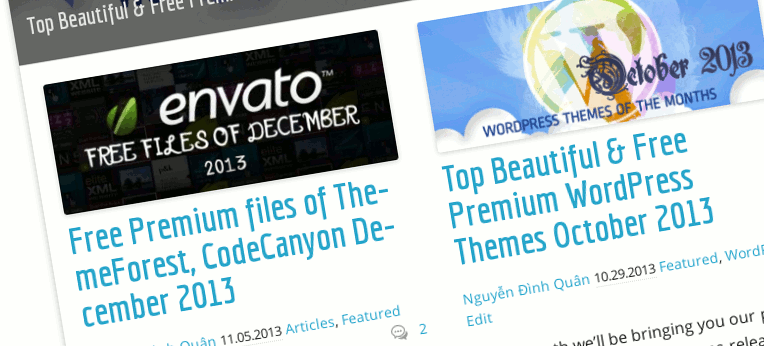 Read moreHow to use Featured Post Image in NARGA child theme