For many modern entrepreneurs, gaining the competitive edge in the online marketplace is the thing to do. E-commerce is a very unique environment for competition. While the big brands may still bring their financial muscle to bear, this is an online market that more or less offers an almost level playing field for businesses to compete.
What matters is whether the business is deploying the right ecommerce strategies in order to compete effectively in this market. When planning to establish an online presence through ecommerce, it is important for the businesses to clearly understand the steps that they will have to put in place in order for profit to happen.
There are many factors that you need to put into consideration when planning an ecommerce roadmap. Some of the questions that will be on your mind include the following:
Is ecommerce necessary or justifiable for my business?
What ecommerce platform will I use?
What is my target online market?
How much of my business will be online?
How do I scale up if sales pick up?
What will be the costs associated with running the ecommerce platform?
What security features will be sufficient in order to keep my customers safe?
How will customers pay online for my products?
Who will manage the ecommerce platform?
For small businesses with little technical experience in managing ecommerce platforms, the challenges can be quite daunting. But with the right ideas and strategies, it will be possible to convert your big marketing ideas into a top converting ecommerce platform that ropes in the sales. A well-managed ecommerce platform will extend the base of your market and help you steal thunder right from under the feet of your fierce competitors.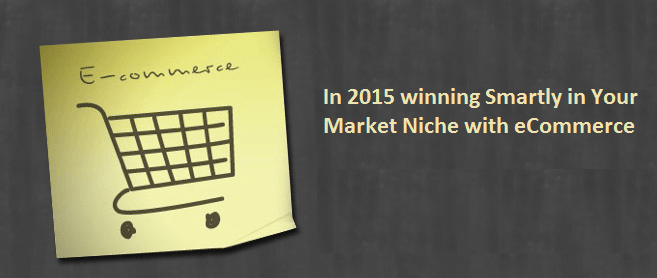 This article offers a little primer on how you can do this effectively and crush your competitors in order for you to gain the market dominance after deploying your ecommerce platform such as web to print software industry infographic.
Creating first time buyers
If your competitor is not very adept at creating many first-time buyers, then you have a great opportunity to beat them in the highly competitive markets. Good ecommerce strategy not only attracts but also converts new leads into spending and buying customers.
Few markets are really mature. So in order to beat the competition, you must focus on not just retaining and attracting from the existing pool of buyers but also creating new buyers through your carefully crafted marketing and branding. When you are planning to position an ecommerce tool such as the web to print software, you will need to learn how to brand and target your messages for maximum effect.
Learning from your competition
Learning from your competition is always the first step to winning in the cut-throat ecommerce game. Before you launch your own platform, start by questing through your competitors' websites. What are they doing right? What are they doing wrong? How can you differentiate your service and platform from what they currently offer? This is something that you obviously do with your brick and mortar business so why not with your ecommerce business?
Online business is boundless. You are no longer limited to the competitors with whom you share the same geographic space. Instead, you will be looking at the competition with whom you share the same cyberspace. Or more precisely, with whom you compete for the same keywords and top position in the search engine results pages.

Hint: You are not going to succeed in differentiating your products if you don't know what your competitors are doing.
Improve the purchasing experience
Ecommerce offers you a classic opportunity to achieve excellence in the purchasing experience and make it as seamless as possible. In order to beat fierce competition in the business, you will have to set up a seamless supply chain along with the best relationships with the wholesalers in order to meet your orders efficiently.
Look for a reliable wholesaler who sells top quality products. Cheapest is not always the best option when you are sourcing products for your ecommerce websites.
Building better competitiveness into your ecommerce store
This is mainly concerned with clearly understanding your technology needs and leveraging that information to achieve results. First, you must figure out your primary technological needs. For example, what is the best ecommerce software to use? If you are running an online printing business, then you will have to ensure that you have the web to print software for your ecommerce needs.
There are many other ways through which you can build great competitiveness into your online store. One of this is by adopting a laser focus in your approach to your ecommerce. This will be particularly useful if your competition is the large online merchants that are spread too thin in every market niche.
Have a laser focus in your ecommerce branding in order to build yourself into an authoritative source for the things that you are selling.
Now See About The Businesses Driving Growth in eCommerce Tools
This highlights two important factors. The ecommerce tools and plugins can simplify the business processes but you will need a good tool in the first place. If you are planning to an ecommerce store selling t-shirts for example, you can deploy a highly robust platform that is based on the opencart product configurator html5 and woocommerce custom t-shirt designer software that will deliver impeccable t-shirt designs and with very fast turnaround times.
This highlights several aspects of the ecommerce user market: they are online retailers with innovative products. They want innovative web tools in order to deliver the best products to the market within the shortest time possible. But there are many people who actively deploy the ecommerce tools in order to deliver sales and the best user experience.
There are the traditional internet-reliant businesses such as the online travel agencies. These are the old hands in the ecommerce market and have built some of the most innovative ecommerce products for user targeting and driving sales.
It is no accident that a significant portion of the online ecommerce market is that due to travel products. This was one area that saw an instant and good buy-in of the ecommerce tools and the industry has reaped tremendous pay-off from its investments in the internet technologies and various ecommerce tools.
Based on the most successful internet ventures in the recent years, the areas where the ecommerce tools are most applied is in the consumer internet markets. Here is an overview of some of those users:
One Stop Shopping Portals
The one-stop shopping portals such as Amazon and Flipkart are currently some of the biggest users of ecommerce popular tools. In order to tap into every cent that consumers have to spend, these websites invest in very robust ecommerce tools that will deliver the most sales, good experience and value for customers.
Deals websites
This is another arm of the consumer internet industry that is seeing tremendous growth as more customers shift to window-shop online. Many customers are now getting comfortably buying the items they need the most online and with the increasing trends in cost savings and couponing, many online deals websites are seeing booming business. To meet user demand and gain a competitive edge in the industry, they invest a lot in the ecommerce popular tools that will deliver the sales and the experience.
Grocery and Veggies
Yes, more consumers are now buying their grocery and veggies online and having them delivered on their doorstep. To recreate the experience of a visit to the grocer's stores, these businesses must invest in robust ecommerce popular tools in order to gain a competitive edge in the online marketplace.
Online furniture and home products
The internet has revolutionized shopping for furniture. You no longer have to pay long visits to the furniture stores looking for the best designs and deals. Furniture stores simply upload their best designs online and with their best ecommerce tools, allow you to even customize a furniture piece of your choice thus making your shopping a lot easier.
Baby Care
Mothers are some of the biggest buyers out there and there are ecommerce providers who now develop apps and ecommerce tools to cater for their shopping habits, tastes and preferences.
Fashion
The fashion market might have been a late entrant into the marketplace but it is now one of the biggest booming markets online. There are websites specializing in all kinds of fashion wear ranging from the lingerie to shoes, shirts, suits, pants and so much more.
In addition online retailers have come up with several popular ecommerce tools that make the process of choosing the best fashion items a lot easier. For example, it is now possible to measure your right size online and find suitably fitting clothes at a bargain prices.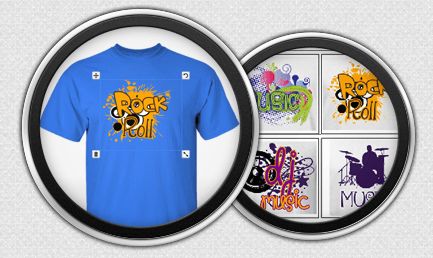 The online t-shirt retailers have not been left behind. With tools such as PrintCommerce custom t-shirt designer, it is now possible to have your t-shirts custom designed through a very robust interface that you will certainly love to deploy.
This not only delivers excellent designs but you can also have these in the shortest time possible. If you are an ecommerce website selling t-shirts, this is a tool that you can use to significantly boost your profits and the bottom line while giving your buyers a fun, intuitive and easy to use tool.
With the potential of the ecommerce now apparent to all, almost all business sectors are finding an online niche and building online shop fronts to create sales channels. As a result, the benefits of web to print tools for different eCommerce platforms such as OpenCart, WooCommerce, Shopify, NopCommerce and PrestaShop for multiple online product designs.