Managing projects is not an easy task. In fact, the need to use project management software is increasing by the day. Project management software is a term covering many types of software, including estimation and planning, scheduling, cost control and budget management, resource allocation, collaboration software, communication, quality management and documentation or administration systems, which are used to deal with the complexity of large projects.
Good Project Planning and Scheduling tools let you plan efficiently and effectively deploy the organization's resources when they are needed. In this post we review about free or open source Project Management software (available on some platform) that let you plan, schedule and efficiently manage your project cost.

Web-Based Project Management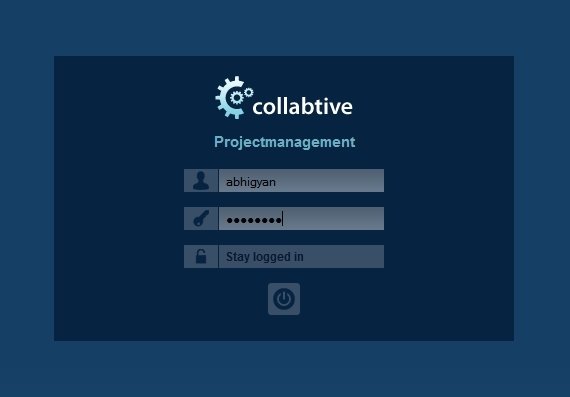 Collabtive is open source project management software. It is a PHP based (which means it can be run on almost any computer, which has a browser capable of understanding PHP) project management system. Collabtive allows you to manage projects by setting up different tasks and assigning them to different users. The progress of these tasks can then be tracked using the easy interface of the application. The administrator can add multiple users to the application and each user can reach the user interface through his/her browser. There's practically no limit to the number of users that can work simultaneously on Collabtive.
Although it doesn't provide advanced features such as Gantt charts, it does provide for a very simple and efficient mechanism to keep track of your projects.
All in all, Collabtive provides for a very elegant project management system. It may not be as power-packed as its commercial counterparts, but it provides more than a decent feature set to keep track of all the tasks and milestones associated to your project.
2. Codendi
Codendi is an open-source collaborative development platform offered by Xerox. From only one interface, it gathers, all the needed tools for software development teams: management and versioning of code, bugs, requirements, documents, reporting, tests etc. It is mainly used for managing software project processes.
Dolibarr ERP & CRM is a modern software to manage your company or foundation activity (contacts, suppliers, invoices, orders, stocks, agenda, …).It's a opensource free software designed for small and medium companies, foundations and freelancers. You can install, use and distribute it as a standalone application or as a web application to use it from every internet access and devices.
eGroupWare is a free open source groupware software intended for businesses from small to enterprises. Its primary functions allow users to manage contacts, appointments, projects and to-do lists.
It is used either via its native web-interface, making access platform-independent, or by using different supported groupware clients, such as Kontact, Novell Evolution, or Microsoft Outlook. It can also be used by mobile phone or PDA via SyncML.
KForge provisions project services on-demand and controls access with a robust, role-based, single sign-on access controller.
Project services include version control systems (e.g. Git, Mercurial, Subversion); project frameworks with mechanisms to plan and track work (e.g. Trac); wikis and mailing lists (e.g. MoinMoin, Mailman); and content management systems and blogs (e.g. Joomla, WordPress).
Project Management Softwares
Endeavour Agile ALM drives the creation of large-scale enterprise system solutions by providing support for iterative and incremental agile software development processes with special emphasis on use-case driven practices.
Endeavour Agile ALM features support for Use Cases, Iterations, Project Plan, Change Requests, Defect Tracking, Test Cases, Test Plans, Tasks, Document management, Reports and many other process artifacts. It has been designed with the priority in mind to be easy to use, intuitive and above all realistic by avoiding unnecessary features that might increase complexity.
GanttProject is a cross-platform desktop tool for project scheduling and management. It runs on Windows, Linux and MacOSX, it is free and its code is opensource. What can it do?
Gantt chart: Create work breakdown structure, draw dependencies, define milestones.
Resources: Assign human resources to work on tasks, see their allocation on the Resource Load chart.
PERT chart: Generate PERT chart from Gantt chart.
Export: Save charts as PNG images, generate PDF and HTML reports.
Interoperate: Import projects from and export them to Microsoft Project formats. Export to spreadsheets with CSV.
Collaborate: Share projects with your colleagues using WebDAV.
Project-Open is one of the leading open source project management tools. It is a comprehensive resource management tool that is fully integrated into the ERP system. It lets you Plan projects and resources via GanttProject, Track project advance and resource consumption of both internal and external costs and execute status reporting using "traffic lights.
4. Chandler
Chandler is an open source note-to-self organizer designed for personal use and small group collaboration. Chandler comprises a desktop application, sharing service and web application.
OpenProj is a free, open source desktop alternative to Microsoft Project. The OpenProj solution is ideal for desktop project management and is available on Linux, Unix, Mac or Windows. OpenProj is a complete desktop replacement of Microsoft Project and even opens existing native Project files. OpenProj shares the most advanced scheduling engine in the industry with Projects On Demand. The OpenProj solution has Gantt Charts, Network Diagrams (PERT Charts), WBS and RBS charts, Earned Value costing and more.
Conclusion
All open-source and free project management tools which has been listed above is not best produces but it's very popular and has high ranks.
Are you using a better option? Let us know in the comments.