Like others, this site has been upgraded to WordPress v4.2 automatically. So let's take a look at what you can expect! The newest version of WordPress is 4.2, named after American jazz Pianist, Bud Powell. This is big update after some minor update to fix the security holes and small improved but this release has nothing too groundbreaking.
After few days for testing, I write some notes about the latest version of WordPress to share my thoughts on the main 4.2 changes. What's news in WordPress v4.2 which we've expected?
Short answer: WordPress 4.2 focuses on communication, sharing, and simplicity.
Long answer, read on!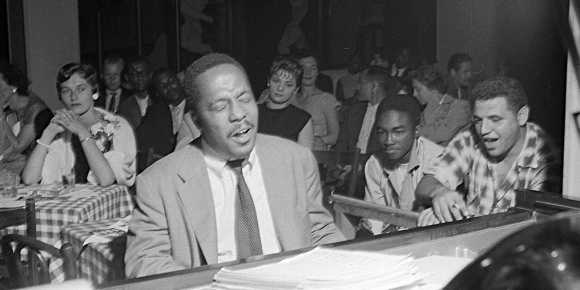 Emoji are now available in WordPress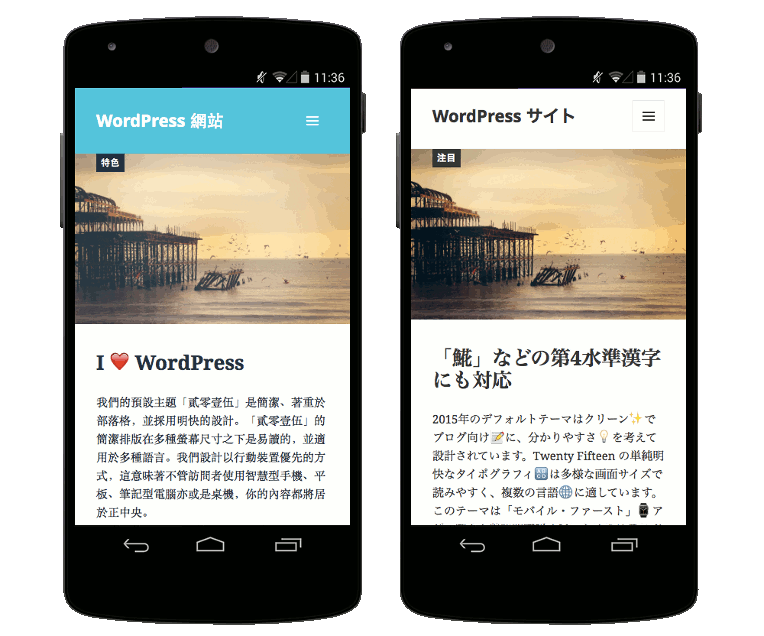 Emoji are natively available on all most handheld devices. In my opinion, this feature is big update because I'm most excited about the Emojis. After upgraded, I've deactivated then remove all Emoji plugins in the newest version of WordPress. From this time, I can insert Emojis in my post by copy it direct from a list of Emojis like Get Emoji or CopyPasteCharacter… or just simple add them through mobile's keyboard.
Let's see: ✌️?????????
Of course there are more practical uses for the encoding update from utf8 to utf8mb4. This includes hieroglyphs, mathematical symbols, musical symbols, and, add native support for Chinese, Japanese, Korean characters. With huge numbers of native speakers, this potentially opens WordPress's doors to a lot of new users.
Press This revamped, share content is easier than before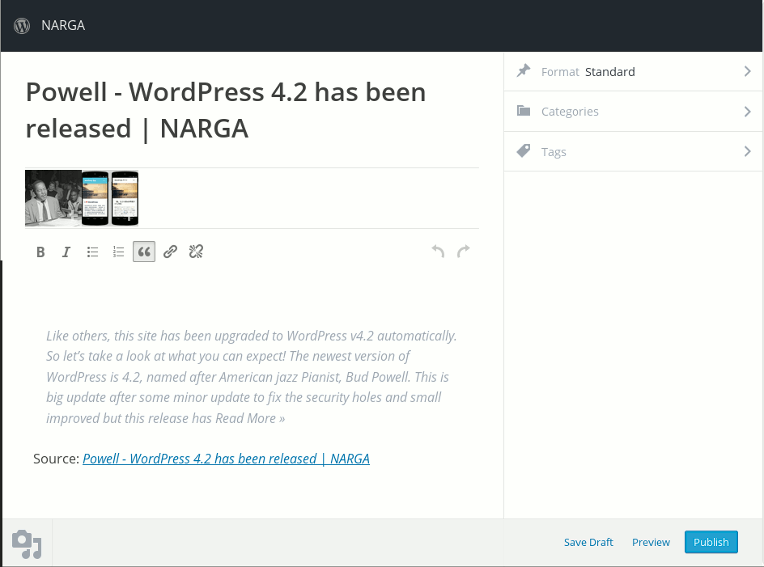 Press This is now mobile friendly so it will work on all devices as mobile phones and tablets. Once installed you can share your favorite videos, images, and content with lightning speed.
Although this feature was called as biggest change in version 4.2 but in my opinion it's just an upgraded of Share Tools because I write on NARGA.NET by myself with unique content, that's why this tool is useless for me.
You can found Press This bookmarklet in Tools > Available Tools from within the WordPress dashboard.
Change Themes from Customizer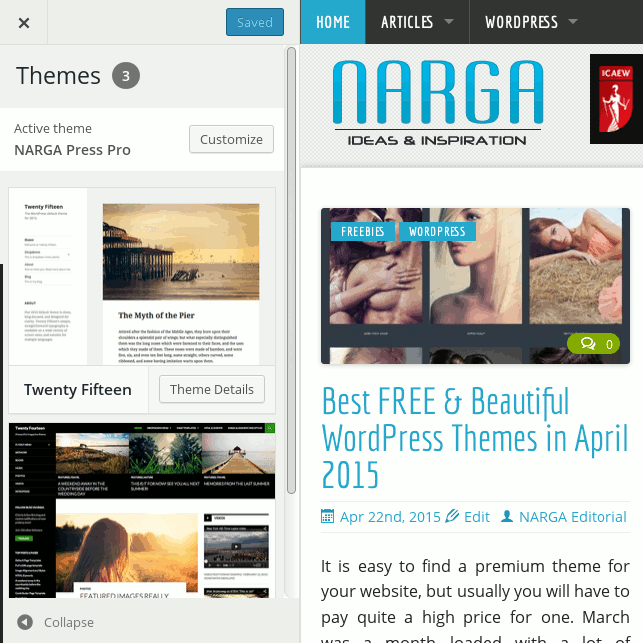 The Customizer Theme Switcher in WordPress 4.2 will make it possible for users to browse through themes that have already been installed and activate a new one on the frontend via the customizer. In the previous version of WordPress, you must back to the Appearance section to choose and active another themes. But from the WordPress 4.2, you can easily preview them in Live Preview and activate the themes right from there.
In my opinion, this is very usefull feature because it's nice to have the bulk of your site options all in one place.
Auto-embed supports Tumblr & KickStarter

Since the WordPress v2.9, blogger can embers YouTube videos, Tweets, and many other services with oEmbers. It's super easy to embed videos, images, tweets, audio, and other content into your WordPress site. The WordPress's developers known it then they make it better in version 4.2, Tumblr and Kickstarter are now included into oEmbed whitelist in WordPress.
As default usaging: Just place its URL into the content area. Make sure the URL is on its own line and not hyperlinked.
Under The Hood
Streamlined plugin updates: No more loading screens, no more change to other screen when you click on Update now!, you can now seamlessly update your plugins.
Complex query ordering: WP_Query, WP_Comment_Query, and WP_User_Query now support complex ordering with named meta query clauses. This will add the ability to use orderby with meta_query.
Shared term splitting: What does this mean for you? If your plugin is independently storing term IDs in post meta, user meta, or options, then it's likely you'll need to update your plugin to prevent problems when a shared term gets split.
Support for HTML5 based widgets has been improved. The wrapper around the themes and widgets that support HTML5 has been changed from list markup <li> to <section>
WordPress 4.2.1 Released to Patch Comment Exploit Vulnerability: Users are advised to update immediately. The background update may already have hit your site.
There are many bug fixes and other under the hood improvements. You can see a full list of changes here.