When you are planning how you will sell your products or services, but you're an absolute beginner and don't know where to start, you can try WixStores first. Unlike complex online shopping cart softwares / services, WixStores helps you start selling online in just few steps and you don't need too much technical knowledge like server, programing language, SEO, HTML, CSS, mobile compatibility… except drag 'n drop skill because WixStores covers you all the way.. Trust me, it's very easy for beginners.
In this post, we'll be creating a shop from the beginning together and I will sharing my opinions about it for talking about the pros and cons with WixStores. It takes only a few minutes to understand how it works.


You can create your store lightning fast by registering a new account in just one step or use Facebook / Google account to get in your Dashboard.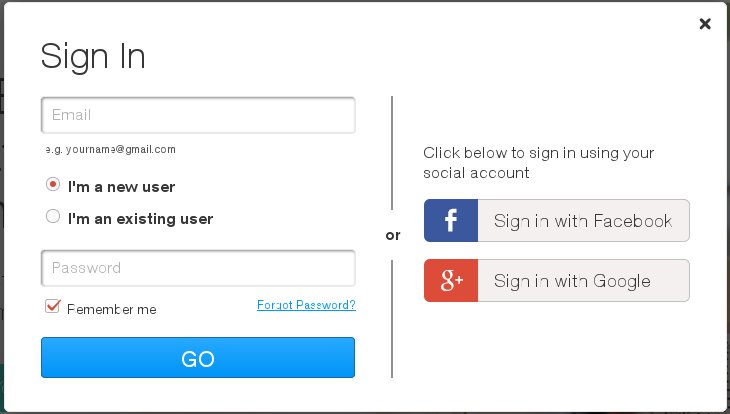 In the Dashboard screen, click on Edit Site button to start your very first eCommerce website with WIXStores. Just a few seconds of waiting for the Wix.com HTML5 Editor to appear. That means your Wix pages are coded to the latest HTML5 standards and fully responsive.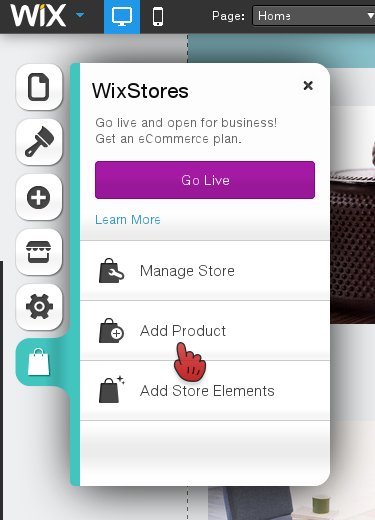 Hover your mouse on the Shopping bag icon in the left side panel, then choose Add Product
The product's detail windows will appear then you can fill the name, description, price, product images, product variations, … Unlike other Shopping Cart softwares, you'll be faced with a ton of reports, menu, pages when you login to the Shop Dashboard but with WixStores, you can sell your products with just two steps: fill the products, choose shop layout then start selling them.
I've ran a small shop to sell some fountain pens and inks, it's using WooCommerce on WordPress but I got a little confused with Woo Control Panel at the first time. But the WixStores, eCommerce website builder looks visually appealing and is very easy to use without any supports or help. You don't need to read the manual first, it's just look, find then use.
The benefit of the Wix.com HTML5 Editor is point & click. Every design element you position will display exactly as you place it. Do you see the icons beside Wix logo at the top left corner? They allow you to switch between your different storefront layouts, so you can switch between how your site will appear on a desktop and handheld devices. That's great! Because we're living in the new era of handheld devices: The Mobilegeddon. This means that a good mobile layout will convert more of your visitors into customers.
WixStores Store Manager
WixStores is different than other eCommerce or shopping cart softwares, since it gives you new way to manage your store. When you click on the "Manage Store" button after clicking on the WixStores icon, you'll be taken to the WixStores store manager.
This is a modal box with specified tabs. It looks similar to the "Add Product" screen but all your products listing as list instead product's information forms. Think of the WixStores store manager as the backend of your store, where from here you can take care of all your store's needs, manage your orders, and more.
On this screen, you can search a single product by name or SKU, quick toggle it visible or invisible from catalog, duplicate or delete it. To edit more detail, you just need click on it.
As a full features shopping cart, you can create collections to sort and classify your products. Also, you can create coupon codes to give your customers a discount, change the shipping & tax rates, and selecting the payment methods to help customers pay their orders.
At this time, WixStores provided three payment options: Authorize.net, PayPal and offline payments. With three different payout methods, almost all orders can be made worldwide.
I won't explain more detail about the store manager because it's easy to use just like creating a store.
In my opinion, WIX is doing a great job to make the store manager easy to use. It doesn't have too many advanced features, but it's all you need in order to start a store and start selling immediately.
Customer Relationship Management & Marketing
Wix has a CRM system, where you can send newsletters to your users, and manage your contacts. With the contact section, you can manage your contacts who are customers. The most impressive feature that transforms Wix.com is the WixShoutout, which lets you send out newsletters to your sites visitors. When you add new contacts, you can set them in the contact or customer groups.
The ShoutOut newsletter feature also includes Smart Actions. Smart Actions helps you in sending out automated emails based on trigger actions. For example: special offers concerning your online store to customers who have not placed any orders in the last 6 months, send a coupon when somebody becomes a site member, thank you letters to customers for making a purchase, invite your customers to revisit the store or remind they about new products or restock items… With Wix ShoutOut and Smart Actions combined, the relationship with your customers will get you more chances to convert your site's visitors and old customer for new purchases.
Support & Document
I'm a new user of Wix.com, and I managed to quickly create my eCommerce site thanks to its powerful & easy-to-use online store builder. I don't need to read any documents or talk with the support team to finish my online store. It's amazing! If you need to learn more about WixStores, then you can visit the help center and read all of the helpful & informational material they provide to help you open your online store.
I found some bad comments about the customer service, but it's quite outdated. Just visit the Wix Help Center first if you are confused with their HTML5 Editor, so you can find almost all of the answers to your problems.
Pros
Powerful & easy-to-use drag 'n drop HTML5 Editor. It helps you build your online store in minutes and design your store exactly the way you want!
Your store is automatically mobile optimized. This proves to be very useful during the Mobiggedon era.
WixStores offers both offline and online payment, so that you can select the best payment method for your store
It includes a coupon & newsletter system. The Newsletter is also enhanced with Smart Actions
Attractive premade templates & tons of available apps in Wix Market to boost your store.
No transaction fees, you only need to pay for eCommerce Plan. Also, all the profits of your store will go straight to you – Wix.com doesn't take comission or money off of anything.
Manage your store's orders, coupons, select tax options … & inventory management all in one place.
WixStores lets you choose product variations, geo-targeted tax and shipping calculators.
Multiple payment methods: choose between a variety of payment methods
Cons
WixStores is Premium Plan and you must pay to use it.
Not all the apps in the Market are Free
They control the web hosting server by their methods. You can't intercede with WIX.
It is not possible to change the template that you are using for your site.
You can't import / export  to/from your Wix Online Store.
Is it worth for upgrade to eCommerce Premium Plan?
There are two premium plans which include the WixStores plan – the VIP plan and the eCommerce plan.
Of course, I'm partial to the VIP and hope you'll join soon. Just as a reminder: the yearly eCommerce Premium Plan price is $16.17 / month but from this time.
In my opinion, WixStores is my first choice to build an online store for the medium size enterprise.