Link building is an art of earning high quality links from other authoritative websites in order to improve a website's visibility in Google search results. In Oct 2014 the Penguin update crushed thousands of websites for their low quality and unnatural link building practices.
Before the inception of Penguin update, SEO was only limited to creating links without consideration of quality and authority. But the traditional low quality link building tactics are no longer beneficial to get positive results in 2015.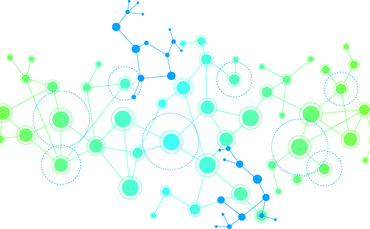 In 2015 Link building is not:
Submission of your website to thousands of web directories
Content submission on low quality article directories
Link exchange
Bulk submission of press release
Excessive Paid linking
Above mentioned techniques are not advantageous for your website and considered as Link spam. Your website can be penalized if you are still building spam links and violating the Webmaster Guidelines.
In 2015, you really need to change your strategy of link building to increase your website visibility in SERP. Here are 5 link building tactics that will work in for your site:
1. Create Comprehensive Content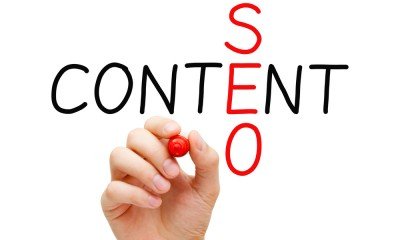 High quality, unique and comprehensive content is the key to success as far as top rankings are concerned. Not only Google, but also the other search engines are greatly emphasizing on content. Recently Search Engine land reported that Bing has created its own version of Google's panda update for authoritative content. It shows that content is dominating the SEO world and proving to be the king.
But low quality content with lots of grammar & duplicity errors would not work. The content must attract users and makes them read it. But how can you create such good quality content? The answer is that you must focus on three key points while you create any content:
Quality of content
Relevancy of content
Uniqueness of content
If you keep these points in your mind, then you will be able to create top notch content that is relevant to your website's audience. There are many content writers and bloggers who are looking for quality content. Thus, guest blogging is the best way to outreach your content to bloggers.
Broken Link Building
Broken link building is the technique of linking to the webpages that are no longer existing or showing 404 errors.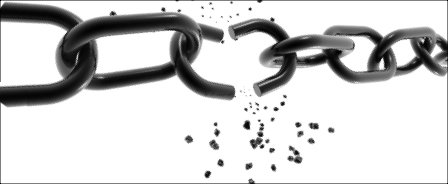 For broken link building you need to follow the 2 steps that are explained below:
Find pages with dead links:
Firstly, you need to find broken link pages in your niche. Suppose you are looking for the page that gives information about "Australia travel tips" in vacation rental websites. To find so you can use below search strings:
"Vacation rental" + "Australia travel tips"
"Vacation rental business" +" Australia travel tips"
You will get numbers of websites that have "Australia travel tips". Now, you need to find the broken links on these webpages by using Check My Link Chrome Extension and list them on a spreadsheet.
Ask the website owner to replace the link with yours:After finding broken links, shoot mail to the owner of the site and him to replace the broken link with your link. You can use below mail format:


Hello (Owner Name),
I was going through your websites and found a broken link on a webpage (Webpage Link) on key phrase "Australia travel tips".
I also run a website XYZ.com where I post information about vacations and traveling on a regular basis. I do have a webpage on my site that tells about travel tips in Australia. I believe it would be better for your audience if you replace the broken link with my website's link.
Please let me know if you are interested.
Regards,
(Your Name)
Infographics
Describing a topic to students by help of 10 PowerPoint slides with attractive images and simple points is much easier than explaining it with ten pages of textual document.
Similarly, instead of articles and blog posts, infographic is an alternate way to represent the information in a more engaging way. The visual representation of content catches more attention of a visitor than the article of 1000 words. Besides, infographics also helps to drive more traffic to the website.
There are several benefits of using infographics:
More eye catching
Easily scanned and viewed
Brand awareness
Increase traffic
Shareable
Explain facts and data in more attractive form
Product reviews
If you are running an eCommerce business, then product review is the best technique to increase your online business sales and website's traffic. One of the primary goals of an online business is to prove that their product is best among the competitors, which can be effectively done by product reviews. A good product review can change the decision of a buyer to buy the right product.
You can submit your product for review to high authority and relevant websites. For example, If your business is related to smartphones, then you can send requests to popular phone review websites such as PhoneArena, GSMArena, MobileTechReview etc. By using this method you can earn high quality and natural links which help your website getting top ranks as well as traffic.
Testimonials
Testimonials work as a social proof for the visitors that help online business marketers to boost their sales and website traffic. Generally, customers don't believe in your products or services until they get any social proof from other customers.
When you buy any product and you like it, then you can write a testimonial about it and send it to its owner with your headshot. There are great chances that the owner will publish it with a backlink to your website. Thus, you can use this method to get natural backlinks.
Conclusion
As I have explained earlier that link building tactics in 2015 are not as it was before. Now Google uses its intelligent strategy to decide the website's ranking in search results. If you are still using the traditional link building tactics, then you must leave them to save your website from being penalized and dive into the new era of link building in 2015.