I'm reading news and follow some important website through RSS (Feed) protocol. My RSS reader – RSSOwl's database size is 3GB since 2004, it's synchronized with Google Reader as well. So after Google announcement about the end of Google Reader, I'm looking for an alternative application like Google Reader.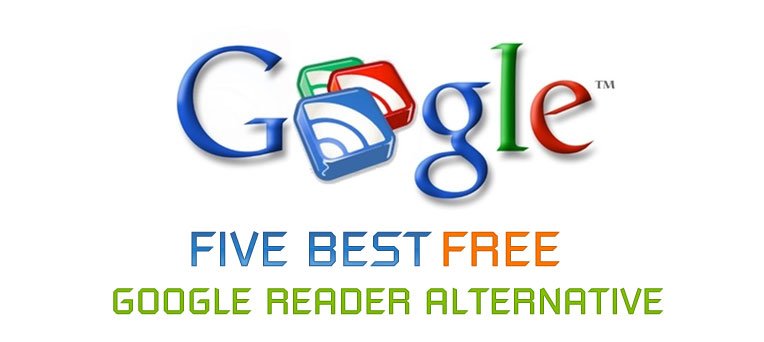 Because Google Reader is a lot more than an RSS client. That's why too hard to find a good RSS client for everyone. It syncs news feeds between different apps, allow user can read old news about 1 year from the time added a feed link. Various denizens of the internet and companies like Digg, Feedly, NewsBlur… have volunteered to create new backends of their own, but for now, picking an RSS client you can trust means you'll need one that doesn't rely on Google Reader.
You weighed in with tons of nominations—far more great alternatives than we could possibly feature here. Still, some stood out above the others and picked up more nominations. Let's take a look.
1. RSSOwl – Cross platform RSS Client
The biggest problem when using an online service is lost all of your database when that service is shutdown. I had an experience about Bloglines in past and now with Google Reader. Fortunately, I'm using Google Reader to synchronized with cross platform RSS Client – RSSOwl after the Bloglines problem. Now my RSSOwl data size is 4GB with news, articles … which I've archived since 2010.
From their website:
RSSOwl is a free and powerful news feed reader. RSSOwl lets you gather, organize and search news in a convenient, easy to use interface with endless flexibility.
In my opinion, the best news aggregator / feed reader alternative to Google Reader for me is by far the free and open source project RSSOwl. It has everything Google Reader has and much more. Most importantly, it can easily handle a huge number of feeds, read full article by extract it from original website. The weaknesses features RSSOwl is it's written in Java that's eating too much space and RAM (total size of RSSOwl folder on my computer approximate 12.5GB). It has a ton of different view modes you can use, depending on your preferences, and share articles to one of any number of social services.
Someone tell me about the FeedDemon but it's planning shutdown as Google Reader. Let's moving your feeds to RSSOwl.
2. Feedly – The best overall reader
Feedly is free, cross-platform, and available on multiple devices. It installs as a browser extension for Firefox, Chrome, and Safari, with companion apps for iOS and Android.
After Google's changes to Google Reader, Feedly announcement that:
More than 500,000 Google Reader users have joined the feedly community over the last 48 hours.
It's more stylized than Google Reader and has a newspaper-like feel in the way feeds are displayed. Feedly lets you divide up your feeds into folders, and even pick a preferred view for each folder — "headlines," "mosaic," "timeline," and more — which helps separate your news feeds from your photography feeds.
As of right now, they still use Google for syncing, but the team at Feedly is planning their own new syncing engine so Feedly users can seamlessly continue using the service long after Google Reader turns off the lights. Feedly is the complete package. It's not the minimalistic, omnipresent glory that is Google Reader, but it's close, and in some ways exceeds Reader's capabilities.
After using about one week, I love it and keep use it together with RSSOwl. If it's a native client, I will moving all my feeds to Feedly. It's worth to trying.
NetNewsWire – The best RSS Client for Mac
If I not mention to NetNewsWire, this post will has a big gap. RSSOwl is best RSS Client that I've ever used on Linux and like another said, NetNewsWire is the grandfather of Mac RSS readers.
NetNewsWire is easy to use, but visually outdated. It was acquired by developer Black Pixel almost two years ago and is "still in development", yet it still doesn't tie in to common services like Pocket, Facebook, and EverNote. After the news about discontinuation of Google Reader, Black Pixel has just posted an update outlining its plans for the future. Rest assured that Black Pixel is working hard to release new versions of NetNewsWire that are "worthy of the name and history you have come to expect."
3. Pulse
Pulse is an app for Android, iOS and HTML5 browsers, originally released in 2010. The application displays news from multiple RSS feeds in a single page using a tile based interface.
It departs from the traditional news reader UI for a more visual, tiled approach (similar to one of the views you can see in Feedly). From the first released, it's paid apps, for a long time after the app was made free. You can easily save stories for later, share with friends, or just browse some of the more popular and trending stories, filter by category, and pick up where you left off on a new device without losing your place.
Tiny Tiny RSS is an open source web-based news feed (RSS/Atom) reader and aggregator, designed to allow you to read news from any location, while feeling as close to a real desktop application as possible. The interface of Tiny Tiny RSS is relatively simple, it can replace most of Google Reader's functionality.
TT can display all your feeds in one chronological stream, sort them in several other ways, or limit the view to some categories. Installing TT is not difficult at all. You just need any Web hosting account with PHP support and access to one MySQL or PostgreSql database. Since there's a Tiny Tiny RSS Android client to go with it, it's worth a look.
I've used NetVibes about 8 months as start homepage on Firefox. In addition to its web-based RSS feed reading options, NetVibes also has iGoogle-style widgets.
You can take the suggested feeds they start you off with, or you can import your own via OPML or subscribe to specific blogs by pasting in their URL. NetVibes is still kicking and can be a good monitoring tool for different types of content, but be aware that it isn't as fast or keyboard-friendly as Google Reader. Don't look for mobile apps in this case though—Netvibes doesn't have any. They do have a mobile site designed for smart and dumb phones alike. It'll let you read the news, but it won't let you edit anything.
Also check out
It's just like the old google reader. You can log in via Google or Facebook, and import your feeds from Google Reader or any other service via OPML but at time of testing, I'm must waiting for the transition process has done before continuous read your feeds from Google Reader and I've encountered the maintaining notice too many times during the period of use.
The Old Reader will let you organize feeds into categories and folders via drag-and-drop. It's got good support for keyboard shortcuts and lets you share interesting articles with friends on Facebook or among your Google contacts (as the type of your account that's logged in).
Bloglines
After shutdown, they backed. Now, they using Netvibes technology to serving you as a Feed Reader. There are no mobile apps, so this is an entirely web-based solution. Of course, you can organize and sort your feeds as you like. There's good news for Bloglines' future, too, as it was recently announced that MerchantCircle is going to keep it up and running.
If you miss Bloglines and like the Netvibes service, it's worth to try.
Conclusion
We'd like to hear your opinion on the death of Google Reader. Do you use Google Reader? If yes, don't forget to make a backup your current Reader OPML which contains a list of your current feeds before July 1st, 2013.
What do you think of our top picks for the best Google Reader alternatives? Let us know in the comments below.