In some earlier post, you has been known how to convert your website mobile friendly with online services and common problems when creating a website for mobile devices.
WordPress is a very popular PHP based Open Source blogging tool. By installing mobilizer plugins, your wordpress blog becomes mobile friendly, and all your earlier blog postings become ready to mobile-accessible with a minimum effort on your part. Below is amazing Plugins to view your WordPress Blog on any Mobile Device (iPhone, PDA…).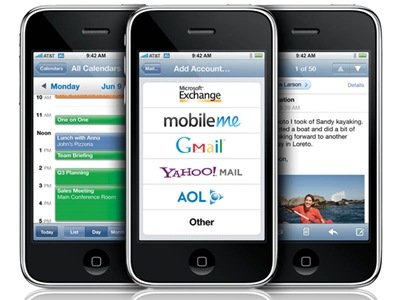 The dotMobi WordPress Mobile Pack is a complete toolkit to help mobilize your WordPress site and blog.



It has mobile recognition, device adaptation and it is widget ready. With the mobile recognition and device adaptation feature, it automatically re-sizes the images, split the articles or post into multiple pages such that your web page looks just fine on any of the mobile phones. It has a mobile admin panel so the admin of the site can easily manage it. Mobile ad widget allows mobile ads or mobile Adsense to displayed on the mobile version of the web pages.
MobilePress
MobilePress is a free WordPress plugin which turns your WordPress blog into a mobile friendly blog when viewed on a cell phone. MobilePress also allows you to create custom mobile themes for different handheld devices and mobile browsers such as the iPhone, Opera Mini and Windows Mobile.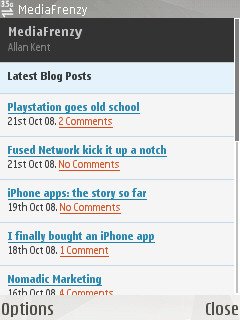 You can set this plugin to display a specific theme for a specific device model or mobile browsers like the iPhone, Opera Mini, etc., such that your blog displays according to the device capability. This plugin also allows the WordPress theme developers to develop their own mobile themes for WordPress blogs.
Wapple Architect Mobile
Wapple Architect Mobile Plugin for WordPress is a plugin that allows you to mobilize your blog in minutes.


Every single mobile device is detected and all aspects of your blog are tailored to the visiting handset. Sites aren't dumbed down to the lowest common denominator but instead use the features and functionality that advanced phones offer.
WPtouch: Mobile Plugin + Theme for WordPress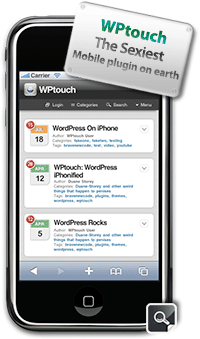 WPtouch automatically transforms your WordPress blog into a web-application experience when viewed from an iPhone, iPod touch or Android touch mobile device. It comes complete with all the standard WordPress blog features: search, login, categories, tags, archives, photos & more. WPtouch also offers many customization features through a beautifully designed WordPress admin panel.
Not all websites are created equal, with some sites failing to translate well in the viewport of a small mobile device. Many WordPress sites today make heavy use of different javascripts which significantly increase the load time of pages, and drive your visitors on 3G/EDGE batty. So we've come up with WPtouch, a lightweight, fast-loading, feature-rich and highly-customized "theme application" which includes an admin interface to let you customize many aspects of your site's presentation.
Wetomo WordPress to Mobile
Wetomo (Web to Mobile) is a service that allows publishers to display their existing web content to users on mobile phones and other handheld devices. This plugin detects when a user is on a mobile phone and automatically redirects them to Wetomo, which acts a a proxy between the mobile phone and the WordPress site and adapts the web site content to the mobile phone capabilities.
Mobile internet is irresistible. It is not only since Apple introduced its iPhone that people discover the pleasure of surfing the internet without being bound to their PC or Laptop. Unfortunately, many websites are not yet ready for visitors using mobile phones or other portable devices.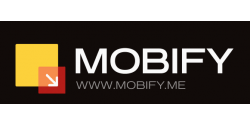 This plugin detects mobile devices and sends them to the appropriate mobile URL. You must register for a free Mobify account in order to create and manage the mobile version.
Are you frustrated with the way your site looks on mobile? Join top-tier WordPress publishers like SitePoint that are powering mobile versions of their websites with Mobify. Mobify is a web service that makes it possible to customize every component of the mobile look & feel, adapting it for over 5,000 devices.
Kih is_mobile
You can use this plugin to detect whether a visitor on your web site is using a web browser on a mobile device. The plugin allows you to create additional profiles of mobile device web browsers that are not included in the default configuration of the plugin. It is useful for setting up different stylesheets for different types of mobile browsers thereby allowing you customization for the device or mobile phone user.
This article is the last in a series Make and convert any website that friendly Portable Devices, hope what I wrote useful for your work when build website mobile friendly.