An ecommerce template can either build or break the positive impression of your online business. Hence, it is comprehensive to search the wheat from the chaff, which helps your business reach at the pinnacle of dreamed position. Fortunately, a heap of templates are presented in the pool of the web, but finding an ideal yet profitable is quite arduous task. Realize the significance of ecommerce website template, which directly affects the success of an online store and produces seamless outcomes. Besides this, you also have to accept fact that no business owner, who recently embarks in the industry can spend enough amount for availing template. It is definitely not worthy to invest large capital to buy an ecommerce template, but prefer those solutions that will protect your business from any sort of suffer, whether it is for brand and budget.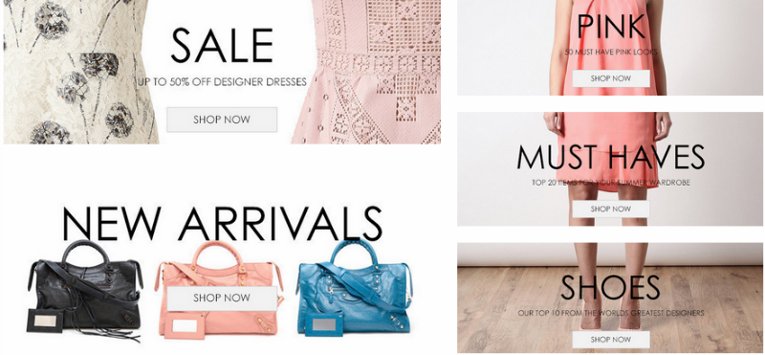 Business promotion through a tedious template or layout can knock off the opportunities of your business by bringing your business's score down. The selection of quintessential ecommerce site design template impacts visitor's mind positively and compels them to seal a deal.
However, the entire process of searching a fruitful template for ecommerce website is laborious, but worthwhile as well to run an e-store flawlessly. It brings a business on the track of right way by widening the umbrella of its profits. So, pick the suitable one, which swiftly helps you drive utmost traffic and reaches out maximum prospective customers in lesser time duration.
Rather than availing an overbearing template, go through the simple ecommerce website template, so that your potential customers and visitors can find the results easily what they are expecting. Therefore, the most indispensable thing that you always keep in mind before availing a template is the target audience of your online business. This will help you understand to select the perfect template for your site, which aids you to accomplish the aim of capturing visitor's attention towards your store.
Proven Tips To Select Right Template For E-commerce Store Design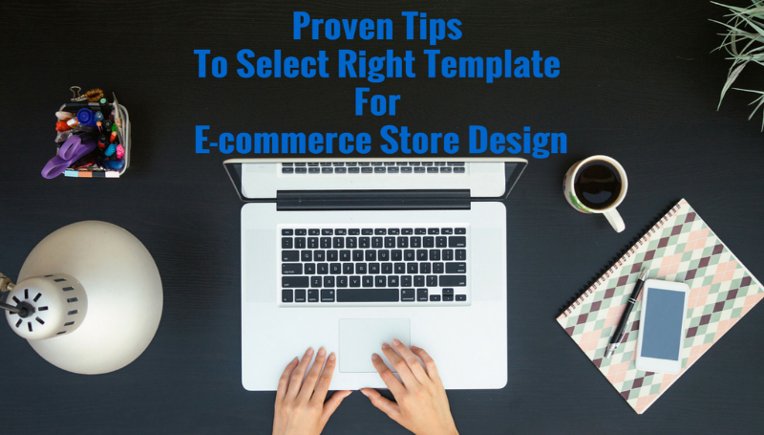 Beyond the shadow of doubt, you can search an effectual solution for your online store design, which expands the areas of your business in terms of profit with a number of reliable customers. What will be your reaction to see a site that deals with apparels for kids using quite dark background theme? Or if a fashion website uses flat theme! Absolutely, your answer would be against the choice of theme as it can affect the kids' apparel & fashion site.
Precisely, opting for an accurate yet equitable ecommerce site design template for an online store website is same as picking the right ingredient for a particular dish. Both tasks demand thorough skills. So, be careful while considering color, background, theme and images to build an online business site. Follow the given tips that will give a clear picture of your e-store and help you find the appropriately designed template among sundry templates out there over the web.
Design Unique Store
When ecommerce websites are discussed, then it is said that there is no essentiality to own a flashy and cutting-edge design. More vitally, an e-store needs to be imposing in visual appearance and friendlier to draw maximum niche in. It means, preference must be given to customer experience and adopt an intuitive layout with simple design to allow the visitors to find items easily what they want from your site. But, remember that site with simple design does not mean to be boring. Use a indispensable part for website design, called white space, which points out your blogs and articles and makes them more readable. Hence, include interesting content with creative touch to reinforce your business, make it stand out and offer utmost experience while shopping online.
Features
The good-looking website design is useless until it is incorporated with necessary features and these features are specific for all businesses. Therefore, analyze to get an idea that what features you should grab from other sites for business site and also determine what feature attracts your visitors the most & compels them to avail from you. Here is a short list of ingeniously selected features that you can execute in your site:
News Section: To post upcoming events, deals and sales period.
New Products Section: Provide it to your customers to help them quickly refine your new inventory without obstacle.
Popular Products: It is for those online shoppers, who are neither acquainted with your service/product line nor very sure about what should they buy.
Advanced Search Box: This feature helps customers pinpoint the product even in a big e-store.
Store Finder: Use this to help customers, who want to shop from the actual online store to discover all your local or national retailers, who are nearest to them
Payment Options' Icons: Theses icons inform customers quickly to choose the favorite payment method from the store to buy a product
Do Not Abandon Functionality
A store cannot be considered good unless it functions well and attracts customers. If browsing experience of your product frustrates customers, then they can go anywhere else. Thus, build an immaculate navigation system according to the sensible product categories and provide your visitors/customers right ways to help them search your items easily.
For example: You can allow them to browse your products based on size, type and brand name. But, be ensured that a search option is included on each page to instantly reach at their desired item, so that your customers can browse any brand new product from your store without navigating to home page.
Customization
Always look for an easy to customize template and HTML template seems to be a perfect solution, which allows the developer to manipulate the code quickly in accordance with preferences. Changes in the design of a website from back-end can be done speedily, including font, elements, background color and color. Rather than having a good-looking website with too much customization, choose the one, which fulfills your selling needs. Remember that, every change done in the site template must be purpose-oriented to drive utmost traffic and serve the utmost user experience.
Responsive, Lightweight & Social Integration
Choosing responsive design template is the best for driving mobile audience, which is quite essential these days to get a reputed position. Integration with social networks means that you can easily enable your audience to start social sharing. Besides this, lightweight is also considered as one of the ideal parts of an cutting edge template, which makes coding simpler and allows the developer to navigate template with quick loading.
Analyze all salient qualities of template thoroughly and pick the one, which you feel ideal and capable of achieving your business needs strongly. However, it is not worthy to spend thousands of dollars, but some dollars' investment to avail a feature-rich responsive ecommerce template is perfect way to make money online. It is a key to ecommerce website success, so try to prefer a website template, which comes within your budget and justify your requirements aptly.
Browser Compatibility
As we all know that a plenty of internet browsers are available on the web. One browser, either web or mobile, shows your site in different manner than another and affects user experience as well. Hence, selecting a cross-browser template is significant that gives a consistent experience and look on almost all web browsers. As per research, usage of mobile devices is influentially rising. Therefore, it has become comprehensive for business owners to adopt fruitful mobile strategy. A wide array of eCcommerce sites use mobile & web browser templates for their e-store to target a vast range of desktop and smart mobile device users.
Colors Scheme
As per the opinion of International marketers, color of website plays a powerful role to draw the maximum customers' attention to your store. Poor website design is major reason for manifold online shoppers not to purchase products from a particular store. Thus, color palette is a primary thing, on which, a business owner must pay attention the first, especially when he has an aim to achieve maximum niche online.
Through color scheme for an ecommerce website matters a lot, but it does not mean to choose dazzling and bright colors. You need to be smart while picking color for your website, but make sure that the type of services or products you sell out look stunning with selected color.
Look out for an ideal template, which is beyond comparison and capable of serving the most favored results for your business online. A professional website template for eCommerce sites is the right decision as standard templates are friendly in use and incorporated with certainly awesome qualities and layouts that offer freedom of customization.
Conclusion
Although picking a perfect one from hundreds of top listed templates is certainly daunting task, but tips included in this post will truly help you find the simply marvelous template in all aspects. Follow these key guidelines to make your onerous task less complicated. Select a template, but before buying it, study thoroughly that how it runs remarkably and learn how its superb features can maximize your business ROI.